[vc_row][vc_column][vc_column_text]
USPS Shipping Methods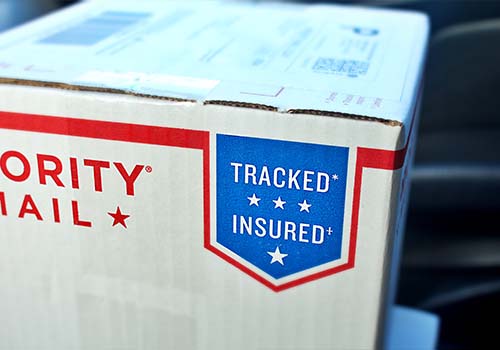 You may expect mail to be a simple process; the mailman picks up outgoing mail and it arrives at its destination. While USPS has taken strides to make things straightforward for customers, there's actually a lot going on behind the scenes and not all shipments are created equal. If you're sending out a package from your local Post Office then you'll most likely have a number of shipping methods to choose from, depending on the contents of your package, its destination, and your desired date of arrival.
USPS has both domestic and international shipping methods. Domestic Shipping methods include First Class, Flat Rate, Priority Mail, Priority Mail Express, Standard Post, Media Mail, and Library Mail. International Shipping methods include First Class International, Global Express Guaranteed (GXG), Priority Mail International, Priority Mail International Flat Rate, and International Postcards.
Where most shipping methods are concerned, the size and weight of your package will contribute to the final cost of shipping the item. Before going to ship out your package, remember that Post Offices will be closed on Post Office holidays.
Domestic Shipping Methods
First Class Mail: This service is generally used for personal and business correspondence and bills, and is a very popular and economical shipping option for large envelopes, letters, small packages, and standard postcards up to 15.99 ounces. When a package is over 15.99 ounces, it should ship by Priority Mail instead.
Flat Rate: USPS provides flat rate boxes and envelopes which, as long as they remain within the weight limit, will always ship for the same fee regardless of weight.
a. Priority Mail Flat Rate: 1 to 3-day shipping service, a flat rate to its destination for delivery of a package or envelope. No more than 70 lbs. or less for each envelope or package..
b. Priority Mail Express Flat Rate: 1 or 2-day shipping service, a low flat rate that features fast overnight shipping and no more than 70 lbs or less. For more information, see our page about understanding overnight shipping fees.
Standard Post, formerly Parcel Post is within the category of Retail Ground package shipping.: 2 to 9 days delivery but can be up to 14 postal business days. Pricing is $6.70 for a one-pound package and price is based on location within the nine postal zones in the U.S.
a. USPS Retail Ground: USPS Retail Ground prices are determined based on the distance shipped and the size and weight of the parcel.
Media Mail: 2-8 days, cost-effective way to send educational materials with restrictions on the type of media that can be shipped. Media Mail rates are limited to books (at least eight pages) and audio/video recordings (such as CDs and DVDs) and must weigh no more than 70 lbs.
Library Mail: A way for libraries, academic institutions, museums, and nonprofits to inexpensively ship books and media in a package that weighs 70 lbs or less.
International Shipping Methods
First Class International: An affordable way to send letters, postcards, and packages weighing four pounds or less to international destinations, by ground and-or air.
Global Express Guaranteed® (GXG®): GXG provides fast international shipping; the shipping rates are competitive shipping rates and come with a money-back guarantee if delivery date is not met to over 180 countries. This shipping service offers overnight international shipping to destinations in Canada.
Priority Mail International: An expedited way to send mail in a 6 to 10 day arrival window. Shipping package weight restrictions are looser than the First Class International service. There are two pricing options for First Class International: Flat Rate and Retail.
Priority Mail International: Maximum weight varies according to the size of the parcel, from 4 to 20 lbs. Flat rate envelopes or boxes must close within the normal folds.
International Postcards: No more than five lines which include the name of the addressee, P.O. Box or street address, city/town, state/country with postal code that may precede the city/town and country name.
Additional USPS Shipping Services
Certificate of Mailing provides evidence of mailing
Certified Mail® proof of mailing including the time, date of mailing and time of delivery or attempted delivery. Return receipt is extra protection.
Insured Mail up to $5,000.
Registered Mail™ provides maximum security with insurance up to $50,000.
USPS Tracking is a service that's free for Express Mail, Priority Mail, Parcel Select, and First Class shipping methods and can help in the case that you need to locate lost mail.
Signature Confirmation™ insures delivery.
Return Receipt provides notification concerning the date of delivery and recipient signature.
Restricted Delivery confirms that a specific person receives mail..
[/vc_column_text][/vc_column][/vc_row]