How Much Is A Book Of Stamps | Where To Buy + Tips Inside!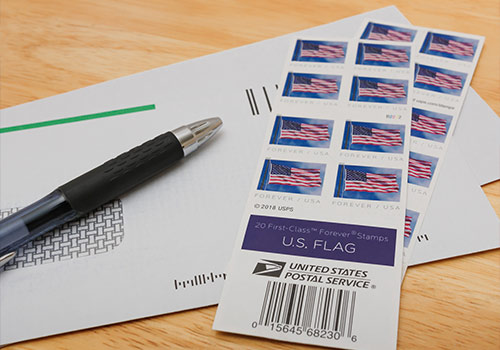 With the prevalence of email and text messaging, people no longer mail letters like they once did. When the need arises to drop a letter in the mail, most people find themselves needing a stamp because they do not have any on hand. That typically brings up the question, "How much are stamps?" Stamp prices tend to fluctuate every couple of years, so knowing the current price of stamps is a big help when you get ready to drop your letter in the mail. Do you simply need one stamp or should you go ahead and purchase a book so that you can mail more letters in the future? We'll tell you everything that you need to know when it comes to buying a book of stamps in 2021.
How Much Does A Book Of Stamps Cost?
So, how much do stamps cost? In 2021, the standard price for a book of first-class stamps is $11. This includes both regular, first-class postage stamps and Forever stamps. The typical book includes 20 stamps. Since the current stamp price in 2021 is $0.55 per stamp, this equates to a total cost of a book of stamps of $11. Most people who need to mail more than one letter choose to go ahead and buy a complete book of stamps. Though it is called a book, the stamp booklet is quite small. Typically, a book of stamps is slightly larger than a business card. It is folded once with self-adhesive stamps on both sides and a very thin cardboard cover.
In addition to a book of stamps, some people choose to purchase individual stamps. In fact, the post office will sell you any number of stamps that you need. Some people choose to purchase a roll of stamps. This includes 100 stamps and costs $55. You might also need to purchase stamps in other denominations besides the $0.55 rate. The most common is called the additional ounce stamp. This is a $0.20 stamp that needs to be placed onto a letter for each additional ounce of weight. A first-class letter may weigh up to 3.5 ounces before it gets treated like a flat package.
Cost Of Forever Stamps
The cost of a book of Forever stamps in 2021 is also $11. Forever stamps get their name because they hold the value of the postage required to mail a first-class letter forever. What that means is that they can always be used to send a letter regardless of any future increases in postage. The value of a Forever stamp is always equal to the current postage rate. While the cost of the book of stamps may increase in the future, you can use Forever stamps that were purchased at a cheaper price to mail your future mail pieces.
For example, suppose you buy USPS Forever stamps today at $0.55 each. Next year, postage might increase to $0.56. With a traditional first class stamp, an extra one cent stamp would need to be affixed to your letter before dropping it in the mail. However, your Forever stamp still covers the increased postage without attaching any additional stamps. This makes things much simpler for both the USPS and its customers.
How Many Stamps Are In A Book?
There are 20 stamps in a standard book of stamps. This includes both Forever postage stamps and regular first-class mail stamps. The United States Postal Service does offer books with differing amounts of stamps in some cases. For instance, some specialty stamp books might only include 12 or 16 stamps. These stamps are usually a little larger and might even be limited time options. They might be available in many different stamp designs from holiday themes to representations of historical events.
The types of stamps available differ by post office location, although you can find the U.S. flag stamps at almost every stamp retailer. If you are interested in a specific design, then you should check the official website at USPS.com to determine what options they have in stock. The US postal service website usually offers a much larger selection of stamps than your local post office.
In addition to books of stamps, the post office will also sell single stamps and rolls of stamps. A single is obviously one individual stamp. A roll of stamps includes 100 stamps and might be purchased by someone who is sending wedding or graduation invitations to a large number of people.
Basics Of First Class Postage Calculation
So, how many stamps do you need when it comes time to mail that letter? Calculating the postage required for your letter is fairly easy. Here is what you need to know. The postage required depends on both the size and weight of the letter. For purposes of this discussion, we will assume that you are using a standard sized envelope. For larger envelopes, more postage will be required.
If your letter weighs less than one ounce, then a single stamp will suffice. A first-class or Forever stamp covers postage for letters up to one ounce. Each additional ounce will cost you an extra 20 cents. So, a letter weighing up to 2 ounces would cost $0.75 to mail. This same method applies all the way up to 3.5 ounces. If your letter exceeds 3.5 ounces, then it is no longer considered a letter. Instead, it is considered a flat package and the postage is calculated using a different basis.
Using a digital kitchen scale is a quick and easy way to determine how much your letter weighs if you don't have access to a postal scale. If you are still unsure or have questions, then a quick visit to your local post office should answer all your questions. The postal workers can easily weigh your letter and tell you exactly how much postage will be required. Failure to attach the proper postage will result in a delay in delivery and will likely get your package returned to its sender.
Where To Buy Postage Stamps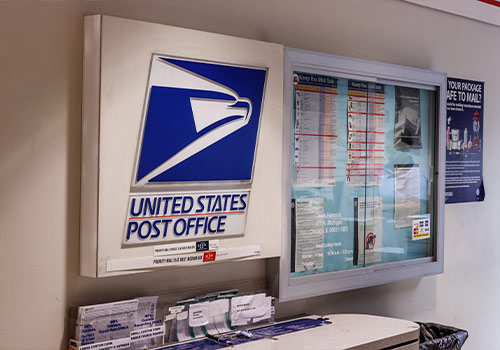 There are many places where you can buy stamps today. There are plenty of online options as well as traditional retailers. Here are just a few examples of where you can find stamps.
— Post Office
This is probably the most obvious. The post office will usually have the biggest selection in town, and they can help answer any questions about postage or shipping. If you have to visit the post office anyway, you might as well get your stamps there too.
— Publix
Maybe you do your grocery shopping here but have never seen stamps for sale at the grocery store. That could be because you are not going to find them on the shelf. If you need to buy stamps, simply mention to your cashier that you would like to purchase a book of stamps. They usually keep them at the register or at customer service, and they can quickly add stamps to your purchase.
— Wal-Mart
You can find nearly everything at Walmart, and stamps are no exception. Again, simply ask your cashier for a book of stamps when you're checking out. Most people are in Walmart for some reason already, so it is super easy to pick up stamps as well. The other big plus is that the pricing is exactly the same as it is at the post office. There is no markup on the stamps!
— Online Retailers
That's right, you can even buy stamps from Amazon and other online retailers. While you might find stamps on eBay, they are more likely to be of the collectible variety than ones that you want to attach to a letter and drop in the mail. You can also purchase stamps from some online shipping vendors that allow you to print your own shipping labels and perform other shipping services.
— CVS
Your local pharmacy likely carries stamps as well. This is another situation where you can simply ask for a book of stamps at the checkout and they will be added to your purchase. Most of the time you will only be able to get the standard U.S. flag design, but the time and effort you save by not making a trip to the post office might be worth it.
The Bottom Line
Postage is almost always increasing, so knowing how much a book of stamps costs is key to getting the right postage on your letters. You can purchase a book of Forever stamps today for $11 and use those stamps to mail a letter at any time in the future – even if postage increases! You can buy your stamps at many different places from online retailers to your local pharmacy, so finding them shouldn't be difficult. However, if you're looking for commemorative US stamps, then a visit to the post office will probably be required.
Frequently Asked Questions
What is a Forever Stamp worth?
Many people wonder, "How much are Forever stamps worth?" As of 2021 a Forever stamp is worth $0.55. As postage increases, the value of a Forever stamp increases as well. These stamps are always worth the current first-class letter postage rate. They can be used to mail a regular first-class letter (weighing up to one ounce) at any time in the future, and they will always cover the postage required to mail the letter.
Can I get stamps cheaper than from the USPS?
Generally, no. If you purchase stamps elsewhere like Walmart or Amazon, the price of the book of stamps will still be the same as from the USPS. In some cases, you might find some online shipping services who offer deals or discounted postage. This often requires signing up for a shipping account and committing to minimum shipping quantities with that company.
What is the cheapest way to mail a package?
If the package weighs less than one pound, then first-class mail is usually the cheapest option. If the weight exceeds one pound, then USPS Priority Mail is usually the cheapest. USPS mail service is almost always cheaper than other carriers like UPS or FedEx. If you need expedited service, then you can consider using USPS Priority Mail Express.
Why do we need postage stamps?
Postage stamps help the postal service cover the cost of sending your letters. Stamps provide an easy way to determine whether the postage has been paid for a letter or package. Without these stamps, it would be difficult to determine whether postage had been paid. Letters and packages might make their way into the mail delivery system without payment, and the postal service could end up losing money by delivering packages and performing services that had not been paid for.