Passport Book VS Passport Card: What's The Difference? | Full Guide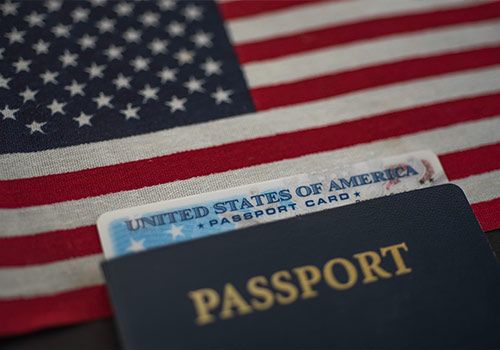 Most people know that a passport is required when traveling outside the country, but many people have no idea that there are different types of passports. The passport book is what comes to mind when the average person thinks about international travel. You arrive in another country and get your passport stamped. You can flip through the book and see the stamps from various countries to which you have traveled. However, did you know that there is also a passport card? The passport card is more like a driver's license that you can easily keep in your wallet, but its use for travel is more limited. Keep reading to learn about all the differences between a passport book and passport card.
What Is A Passport Book?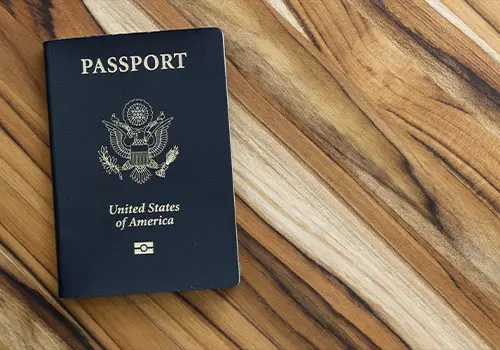 The passport book is what generally comes to mind when most people think of a passport issued from the U.S. Department of State. The book can be used for international travel of any variety – that includes land, sea, and air. These traditional passport books have multiple blank pages for obtaining stamps from traveling abroad to applying for travel visas. If you are over age 16, then the passport book is valid for a period of 10 years.
These passport books are somewhat larger in size than many other forms of identification. They measure 3.5″ by 5″ when closed. They can be used to prove both identity and U.S. citizenship status. Modern U.S. passport books also include RFID which allows for easy scanning of your passport at your port of entry when entering foreign countries.
What Is A Passport Card?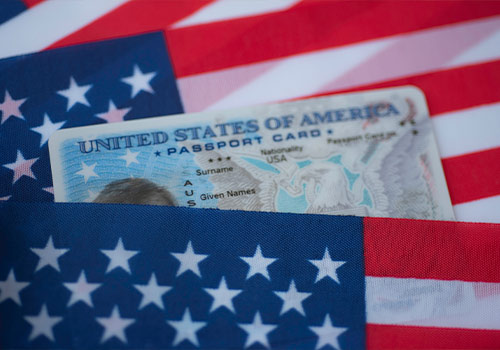 The US passport card is somewhat new having first been issued in 2008. Like the passport book, the card is valid for 10 years for those age 16 and older and only 5 years for those under 16. The card is considerably smaller and easier to carry. It is the size of a credit card, and it can easily fit into a wallet or pocket when traveling. The passport card can be used as identification, and it also proves U.S. citizenship as well. There are some drawbacks to the card though.
The U.S. passport card cannot be used for international air travel. It is only valid for entry to the country by certain land border crossings or sea ports. It is valid when entering Canada, Mexico, Bermuda, and many Caribbean countries. U.S. citizens who live in border communities near Canada or Mexico may find the passport card to be a better alternative travel document than a traditional passport book.
Passport Book VS Passport Card: Key Differences
When it comes time to apply for these documents, the process is much the same. You will need the proper application and documentation like a U.S. birth certificate to obtain a valid passport. However, when you dig into the details, there are some major differences between the two types of documents.
First, there is a large difference in cost between the two. First-time applicants must pay $145 for the passport book while the passport card cost is only $65. There is also a large difference in the size. The passport book measures 5″ by 3.5″ and includes many pages while the passport card is the size of a credit card and easily fits into a wallet. Both documents can be used in place of a Real ID card, and they are both valid for a period of 10 years for those age 16 and older. You can expect the processing time for your first passport application to take at least 6 weeks. While you can request expedited delivery of a passport book, the card will always be sent via first class mail.
The biggest difference between the book and card is where you can travel with them. The passport book is valid for international travel of all varieties whereas the card is only valid at certain land border crossings and sea ports-of-entry. If you are flying to another country, then the passport card will do you no good. Specifically, the card is valid in Canada, Mexico, and most countries in the Caribbean. This can be especially useful if you are traveling by cruise ship to multiple ports in the Caribbean. For instance, you could use the card to gain entry from your cruise line to The Bahamas, Turks and Caicos, Aruba, Jamaica, and many other countries that you might visit during sea travel.
Choosing Between A Passport Book & Passport Card
Some people might find themselves trying to decide between the passport book vs card. One of the biggest deciding factors is whether you will be visiting other countries via air travel. If so, then you need to go ahead and get the passport book since the card is not valid for air travel. If, however, you simply plan to visit a few Caribbean countries during a cruise, then the card might work well for you. Similarly, if you live in a border community perhaps in Texas or Alaska and frequently cross the border into Canada or Mexico, then the card could be a great choice. Maybe you're wondering whether you need a passport for travel to Puerto Rico or other U.S. territories. The answer is no! As long as you are a U.S. citizen traveling from America to a U.S. territory, then no passport is required.
The Bottom Line
Passport books and passport cards both allow you to visit other countries, but the cards are more limited in their use. Both documents provide proof of identification, but there are some big differences like the cost and countries where they can be used. If you find yourself needing to decide between the two, one of the biggest questions will be whether you plan to travel by air. If so, then you will need to choose the passport book. Otherwise, the passport card might be a cheaper alternative for you to choose.
Frequently Asked Questions
How much does a passport card cost?
For first time applicants age 16 and older, the card will cost $65. For those under 16, the fee is $50. If you are simply completing a Form DS-82 and renewing by mail, then you will only be required to pay a $30 renewal fee.
Who can get a passport card?
Anyone who is eligible for a U.S. passport can choose to get a passport card. This means that you will need to be a U.S. citizen and have proper documentation to prove that such as a U.S. birth certificate. Once you already have a passport, then you can renew your book or card by simply completing the proper application and presenting your undamaged passport along with it.
Why do some people choose to use a passport card instead of a book?
Some people choose a passport card because they are cheaper and easier to carry. They might frequently cross the border into Mexico or Canada and prefer the card that they can easily carry in their wallet. If, however, you plan to enter another country via air travel, then the passport card is not a viable option. Only the passport book is valid for international air travel.