Does FedEx Deliver On Saturday & Sunday? | [Full] Delivery Guide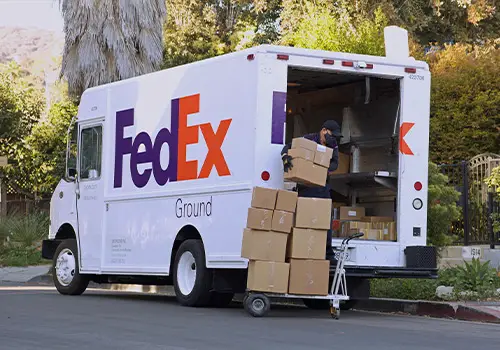 If you are waiting on a package, you most likely do not want to sit at home waiting on it all weekend only for it to arrive on Monday. With e-commerce getting more and more popular, customers want to receive their packages as soon as possible. Even getting your item a day or two earlier can make a huge difference. So, will FedEx deliver your package on a Saturday or Sunday? We will spell out everything you need to know about FedEx delivery in 2021 below.
Does FedEx Deliver On Saturday?
Yes, FedEx delivery service provides Saturday delivery of packages to over 98% of the U.S. population. This means that nearly everyone in the United States can receive their FedEx home delivery on a Saturday. No more waiting until Monday for your important package to be delivered. FedEx has provided weekend delivery on Saturdays for quite some time, even though UPS has been slower to enter the market for weekend service. Not only will FedEx make residential deliveries on Saturday, but they will also deliver to your business on Saturday for no additional charge. Shippers can rest assured that their customers will get their packages as quickly as possible when they use FedEx shipping services.
Does FedEx Deliver On Sunday?
So, does FedEx run on Sunday? Yes, as of January 2020 FedEx Ground delivers FedEx Home Delivery packages on Sundays to over 95% of the U.S. population. Sunday delivery service serves more than 188 million customers in over 1,770 cities across the United States. Compare that to the Sunday coverage for UPS Ground which is 0% of the population. This means that Federal Express customers can expect their package to be delivered any day of the week in these areas and not just business days. It is very possible that the delivery date could be on a Sunday, and FedEx offers this service at no extra charge. FedEx Sunday delivery is now provided at all times throughout the year and not just during the busy holiday season.
Cost For FedEx Weekend Delivery
There are no additional fees for weekend delivery through FedEx Ground service to residential addresses in the contiguous U.S. If weekend service is a delivery option in your area, then FedEx Ground service will deliver the package on a weekend. Cost for standard ground service depends on the size and weight of the package, but you are likely to pay anywhere from $10 – $30 for this service. If you need a very short delivery time like next day or even same day delivery, then the cost will be higher. You might need to choose FedEx Express or FedEx Same Day delivery options. Same day delivery service is only available in certain zip codes depending on how far the package needs to travel. In some cases, you might pay more than $100 for Express Overnight delivery, particularly if the package is traveling to Alaska or Hawaii. You can always visit your local FedEx office for specific pricing information.
Which FedEx Services Deliver On Weekends?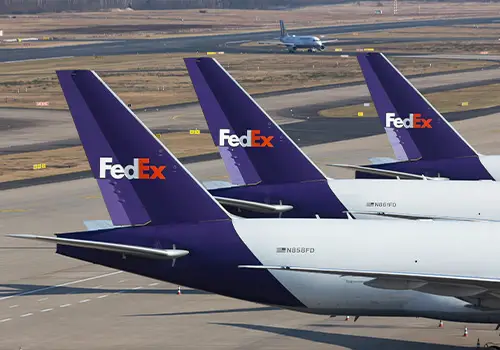 Nearly all FedEx home delivery services will deliver on the weekend. Weekend delivery is included with FedEx Ground at no additional charge. FedEx freight will deliver and pickup on Saturdays, but Saturday service does come with an extra charge. Standard Overnight service does not deliver on the weekends, but Priority overnight service can be delivered on Saturday for an extra charge. FedEx Smartpost, now called FedEx Ground Economy, is available for delivery 7 days per week. You can always use the online FedEx delivery manager to see your available shipping options as well as the cost and delivery timeframe.
Weekend Delivery Service Comparison
So, how do the FedEx weekend delivery options compare with those that are available from other shipping companies? Here are a few other options.
— FedEx
Weekend delivery included with FedEx Ground service at no additional charge. Some express services offer weekend delivery, but they include an extra fee.
— UPS
So, what are the UPS weekend delivery options? Saturday delivery is now included at no extra charge with UPS Ground packages. Sunday delivery is only available on Express Critical packages.
— USPS
The U.S. Postal Service provides Saturday delivery for all standard mail and packages. There are very limited Sunday delivery options with USPS. Sunday delivery is only offered on SurePost packages and some Amazon shipments. The post office will sometimes deliver regular mail and packages on Sunday during peak times like Christmas or other holidays with high mail volumes.
— Amazon
Some Amazon Prime shipments are eligible for Sunday delivery, and nearly all Amazon shipments include Saturday delivery at no extra cost.
The Bottom Line
If you need a package delivered on the weekend, you can count on FedEx to offer some delivery options. FedEx ground service now includes weekend delivery to nearly everyone in the U.S. at no extra cost. If you need an urgent delivery like same day or overnight, you will have to pay more for Saturday delivery, and Sunday delivery might not be available at all. Online retailers can expect their customers to receive their items in even shorter periods of time with FedEx weekend delivery.
​Frequently Asked Questions
What time does FedEx deliver on Sundays?
Maybe you're wondering, "What time does FedEx start delivering on Sunday?" Sunday delivery will likely be around the same time as your normal FedEx delivery. While you might receive an evening home delivery, it depends on what time FedEx usually runs at your location. FedEx home delivery times can vary from 8:00 AM to 9:00 PM. Most deliveries on Sunday are completed by 8:00 PM.
What is the difference between FedEx and USPS?
FedEx is a private company headquartered in Memphis, TN while the USPS is the postal service run by the United States government. The two companies offer different shipping services and have different prices. Both companies have weekend delivery options, and they are technically competitors.
What does the FedEx end of day cutoff time mean?
The end of day cutoff time is the time before which you must drop off your package for next day delivery. It also is the cutoff time for shipments to be considered as received for that day. For instance, if you miss the cutoff time on Monday, then your shipping time will be calculated as if you dropped off the package on Tuesday.