It's that time once again! Time to move from a current address to a new one. When you move to a new permanent address, getting your mail forwarded is important. This not only keeps friends and family in the communication loop but also keeps bills, packages, and all other mail arriving on time at the correct location.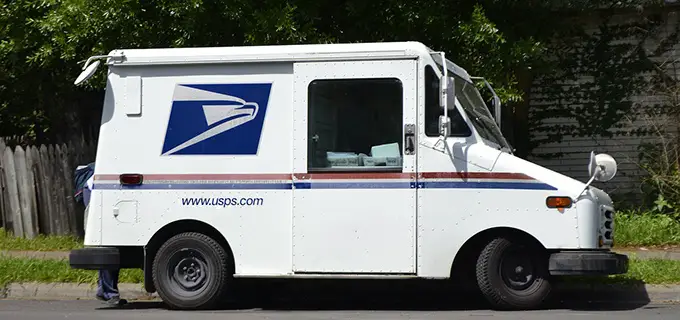 How to File a Change of Address Form
Let's face it, moving can be a hectic time. That doesn't mean that setting up forwarding for your mail needs to be difficult, however. To begin, simply notify your local post office of your new address by filling out a short form. After that you'll have the option of upgrading the extent of services offered as they pertain to mail forwarding. The one requirement here is that the forwarded address can not be a PO box.
Sign-up with a basic change of address form online to have mail forwarded free of charge, or inquire about premium forwarding services at the post office to get any and all mail sent to you for up to a year at a time, charged on a weekly basis after the initial cost.
After Submitting the Change of Address Form
After signing up for USPS forwarding services simply watch your email inbox for notifications on any mail available to be sent. This typically takes place around Wednesday as all mail is packed and shipped to you and should arrive within three business days; mail is sent as priority. Additional to the email notification a tracking number will also be issued so that any mailed shipments can be easily tracked.
Premium Mail Forwarding Services
Unlike a regular mail forwarding service where temporary mail can only be forwarded for up to 2 weeks, premium forwarding services will forward mail for as long as the services are required. In this case, priority mail is redirected to customers immediately instead of going through the holding process. Furthermore, because there are different payment plans typically available, another type of offered service is no extra cost for first class mail items that aren't included in a given offer is sent out immediately.
Verify That Your Mail Forwarding Works!
The final step to get USPS mail forwarded to a permanent or temporary address is to verify that your forwarding is in effect and that mail is being routed to your new address. For short distance moves, this can manually be done by getting the mail yourself. You should get a verification letter from the USPS at both your old and your new address. Keep an eye out for forwarded mail at your new inbox — if one piece of mail makes it the rest of the incoming mail should go through as well, and remember that if your mail gets lost there are always steps you can take to recover important letters and packages.
In conclusion, getting mail forwarded to a new address is not only important to getting all needed mail sent from family and friends, but forwarding mail also notifies the post office of the change of address. Throughout the process of getting mail forwarding services setup, there are certain stipulations and rules as well as general standards to keep in mind. First off, a payment plan can typically be set up but there may be additional services offered at no additional cost. Secondly, you will need to be cautious of the time frame when dealing with a temporary address change.