USPS First Class VS Priority Mail | [Full Comparison] Inside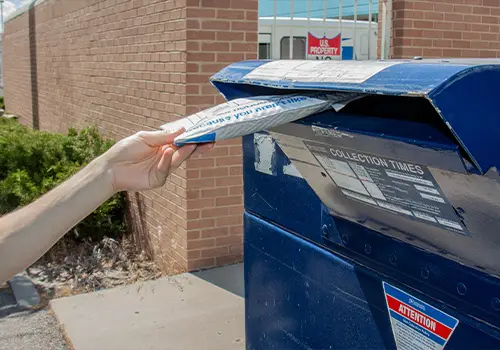 If you have sent a package through the post office recently, you may have had to choose between first class mail and Priority Mail. Deciding between the two can be confusing, but the choice is generally not difficult if you know the differences between the two types of mail service. There are differences in delivery time, pricing, and features, so you need to make sure that you have a good handle on the features you need before making a decision. If you need help deciding between first class mail and Priority Mail, then keep reading. We will give you a full comparison between the two services to help you pick between them.
What Is USPS First Class Mail?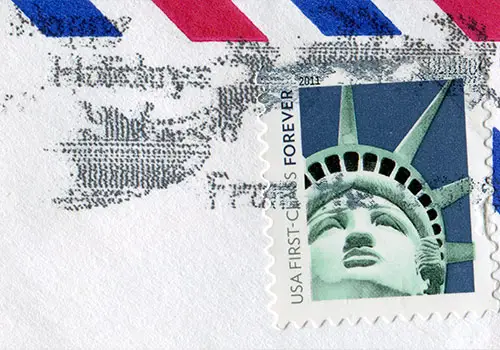 What is first class mail? First class mail is what comes to mind when most people think about sending a traditional letter through the mail. First-class mail is used to send letters and lightweight packages. In fact, the maximum weight for a first class package is 13 oz. This is slightly less than one pound. The postal service will deliver first class packages on business days as well as Saturday. Saturday delivery is included at no additional charge with first-class service.
First-class mail is a cost effective method for delivering letters and small packages. However, this service type is not the fastest, and it does not include additional features like tracking or insurance coverage. The shipping time for first-class service can be anywhere from 2 to 7 days depending on the distance the package must travel. First-class package service does not have a guaranteed delivery date. While it is faster than media mail or other cheaper shipping services, it is not the quickest mail delivery option. First-class standard mail service is often used by e-commerce sellers who need to ship small and lightweight items through the U.S. Postal Service. Since pricing for this service starts at $0.55, you can see why many choose this service.
What Is USPS Priority Mail?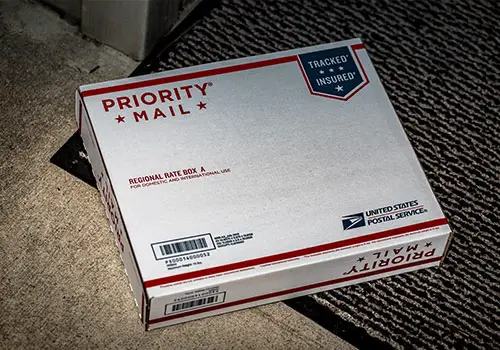 So, what is Priority Mail? USPS Priority Mail is a domestic delivery service offered by the United States Postal Service with 1 to 3 day delivery. It is often used for heavier packages weighing up to 70 pounds. This service is comparable to UPS Ground or FedEx Ground delivery service. While most packages sent through Priority Mail arrive in 1 to 3 days, there is no guaranteed delivery date. If your package arrives later than you expect, you will not be able to get a refund.
Domestic shipments sent through Priority Mail also include many features at no extra charge including tracking and default insurance coverage. You should be able to see tracking updates while your package is in transit. Another thing that shippers tend to enjoy about Priority Mail is the flat rate shipping options. Flat rate mailers are available with this service that allow you to ship items of any weight for the same price. You can place any item into the flat rate box, and as long as it fits, the postage rate will be the same.
If you need even faster service or guaranteed delivery, then you should select Priority Mail Express. This service offers next day or 2 day delivery. It also comes with a money-back guarantee. If your package is late arriving, then you can get a refund of your postage amount. The service is available to U.S. addresses and P.O. Boxes, and you can even get signature confirmation if needed.
Difference Between First Class And Priority Mail
Many small businesses find themselves needing to decide between USPS First Class package delivery or Priority Mail. If your package exceeds the weight limit for first-class service, then the decision will be automatic. However, if you can choose either service, here are the key differences to help you choose.
— Delivery Times
First class delivery is going to take slightly longer in most cases than Priority Mail. Standard first-class delivery times are generally 2 to 7 days. Priority Mail delivery usually occurs in 1 to 3 days. Neither service is guaranteed, though you can pay extra for Priority Mail Express if you need a guaranteed service.
— Cost
There is a decent cost difference in the two services. Many people ask, "What is first class postage?" First class mail service starts at $0.55. However, that is obviously for small and light packages. In fact, it is for a regular sized envelope weighing less than 1 ounce. So, how much is Priority Mail? Priority Mail service starts at $7.70. This includes tracking, although return receipt and signature on delivery are available for an extra charge. You can even print your own shipping labels with Priority service.
— Package Size & Weight
First class shipping is available for small packages weighing up to 13 ounces. Do not expect to send a large or heavy box using first class mail service. However, Priority Mail can be used to send items weighing up to 70 pounds. The combined length and girth of a package using Priority Mail is easy to remember if you simply use the flat rate shipping boxes.
— Included Features
No features are included with regular first class mail, although tracking service is provided for first class package delivery. With Priority Mail, you receive tracking and insurance coverage included with the shipping cost. Delivery signature, return receipt, and collect on delivery is also available for an additional charge.
Choosing Between First Class And Priority Mail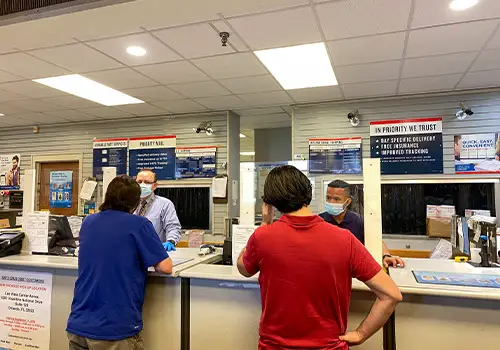 When it comes time to choose between these two services, there are many things that might affect your decision. First is the size of the package. If you are sending a package that weighs over 13 ounces, then first class mail will not be an option. First class mail is typically only used for marketing mail pieces or very small packages. Most e-commerce retailers end up using Priority Mail because the items that they are shipping usually weigh a pound or more.
The speed at which you need your package delivered also plays a role in which service you choose. While first-class mail service is not the slowest out there, it is also not the fastest. Expected delivery times with this service range from 2 to 7 days depending on the distance to the destination. Priority mail is typically delivered within 1 to 3 days. Priority mail service, as the name implies, is given priority over other packages during shipping. If you need your item delivered the next day, then you should choose Priority Mail Express service.
Finally, cost is always a consideration when choosing a shipping method. First class service is typically going to be cheaper than Priority Mail. You can send items using first class service for less than a dollar while Priority Mail is going to cost you at least $7. Remember, though, that first class service basically has no features included. You will not even receive tracking information with regular first class service, and a specific delivery date is not guaranteed. Priority Mail is often worth the extra cost just for the additional features that you will get with that service.
The Bottom Line
The United States Postal Service offers many shipping options, and First Class and Priority Mail are two of the most common. While there are some similarities between the two, there are also several key differences. Cost and delivery timeframes are a couple of the biggest differences as well as the weight limit for packages. When it comes time for you to choose a shipping option, you should carefully consider all the available options and make the decision based on your specific needs.
Frequently Asked Questions
How fast is USPS First Class mail?
So, how long does USPS First Class take? USPS First Class mail time for delivery is usually within 2 to 7 days. The exact delivery timeframe depends on how far the package must travel. The farther the destination from the shipping origin, the longer it will take to get the package delivered. Remember that this is also an estimated timeframe. There is no guarantee with this service, so there may be situations where your package takes even longer than 7 days to arrive.
Is Priority Mail worth the cost?
In most cases, Priority Mail is worth the cost. Compared to other shipping methods like UPS and FedEx, Priority Mail is quite cost effective. The delivery timeframes are fairly quick – usually only taking 1 to 3 days for your item to be delivered. With prices starting at just over $7, this is one of the cheapest options available for quick and reliable delivery. In addition, this service automatically includes tracking and insurance coverage.
What is the fastest way to ship something?
One of the fastest ways to ship something through the post office is by using Priority Mail Express service. Delivery times are typically 1 to 2 days with this service. In addition, delivery can be made 7 days per week using this service, and the delivery times are guaranteed. If your package is late arriving, then you can request a refund from the postal service. For an additional fee, you can even have your package delivered on Sundays and many holidays. With prices starting at $26, this is a much cheaper option than the overnight options available from other carriers.
How long does it take to get Priority Mail?
Many people ask, "How long does Priority Mail take?" It usually takes 1 to 3 days to get Priority Mail. This service is not guaranteed, so it could take longer in some situations especially if the package is traveling a long distance. Saturday delivery is included at no extra cost, although your Priority Mail package will usually not be delivered on Sunday or any postal service holiday.