Where To Buy Stamps | [11+ Places To Buy Inside]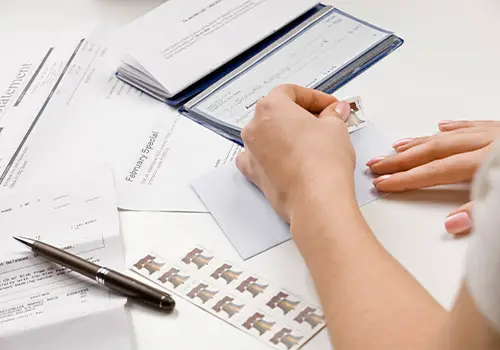 With everyone using email, text messaging, and online bill pay, it seems that fewer people are needing to buy postage stamps now. However, there are still times when you need a stamp to mail a physical letter. Perhaps you need to send a wedding invitation or an old-fashioned thank you card. Whatever it is, you are going to need a stamp to drop that letter in the mail. So, maybe you are wondering where to buy postage stamps today? Thankfully, there are many places where you can find stamps for sale. You may not even be aware that many businesses that you frequent probably have stamps for sale and you may not have even realized it. We will tell you everything that you need to know about buying stamps and where you can find them.
Where To Buy Stamps
There are many places that sell stamps out there now – from local businesses to online stores. Whether you need a regular first-class stamp or commemorative Forever stamps, you should be able to find them pretty easily. Here are some of the places where you can buy stamps.
— Post Office
This one is pretty obvious. The USPS is almost always going to have the largest selection of stamps available, so you should check here if you need any kind of specialty stamps. You can typically buy a wide range of different value stamps at your local post office. Perhaps you need some additional ounce stamps or postcard stamps. You should be able to find either of those at the post office, and they will also sell you individual stamps. So, if you just need a single stamp, you can get that at the post office.
— Grocery Stores
Many people might not realize that they can buy stamps at the grocery store. You are probably already visiting here frequently anyway to buy groceries, so why not go ahead and pick up some stamps here as well? You probably will not see them on the shelf anywhere, but simply ask your cashier for a book of stamps at the checkout. The styles and options are probably going to be limited to the U.S. flag Forever stamps, but this is an easy way to get some stamps when you need them.
— WalMart
Similar to the grocery store, you are probably already visiting WalMart frequently anyway. This is another place where you will need to ask your cashier for the stamps at the checkout counter. They typically keep stamps inside the registers, so the cashier can quickly add stamps to your order when you request them. If you are looking for a specific style, your options will probably be limited, but you will be able to get stamps to send that letter if you need them. You can also find US postage stamps at Target and Costco.
— ATM
Believe it or not, you can find some ATMs that sell stamps. These are usually self-service kiosks that offer many different functions. Think of it as a vending machine that also sells stamps. The options are usually fairly limited, but these can work when you are in a bind and really need stamps quickly.
— Office Supplies Store
You might often need to pick up other supplies for mailing letters at one of these stores. Stationary and envelopes are required when mailing a letter, and you can also find stamps at the office supply store as well. So, go ahead and get everything that you need all in one stop. Whether you are visiting Office Depot, Staples, or OfficeMax, you should be able to get all of your mailing supplies at nearly any office retail supplier.
— Gas Station
Many gas stations sell postage stamps today, so you can pick up a book at your local convenience store. They probably will not have a large variety of stamps, so you may be stuck with whatever you can get. You should also know that not all gas stations are going to sell stamps, so you might need to check with the cashier to determine whether they have any for sale.
— Pharmacy
When you pick up your medications at your local CVS, Walgreens, or RiteAid, you can also grab a book of stamps as well. You will just need to ask the cashier to add them to your order. The price of stamps here will be the same as they are at the local post office, so no worries about paying a markup when you buy them from the local pharmacy.
Where To Purchase Postage Stamps Online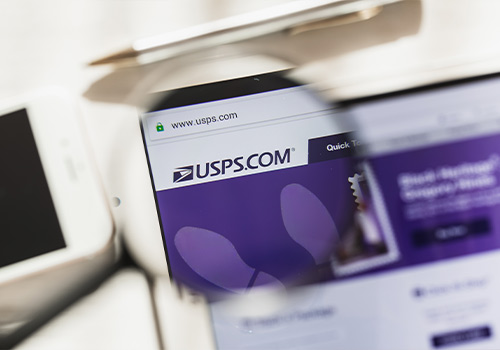 Perhaps you want to just order stamps without leaving the house. Now that is possible because you can buy postal stamps online! Many online retailers sell stamps, and they will deliver them to your door. Here are some places where you can find stamps online.
— Amazon
You can buy just about everything else here, so why not stamps too? If you need to buy stamps and want to get them delivered quickly, then Amazon might be the way to go.
— USPS.com
The United States Postal Service online store typically offers the largest selection of stamp designs available anywhere. You can find nearly any type of stamp that you need here, and their delivery times are pretty quick too.
— Stamps.com
This site not only lets you buy postage, but you can even print postage for your first-class mail right from your computer in some cases. However, you should know that you might pay a little extra for this service.
—eBay
Some of the stamps available here are probably not going to be used for letters. They are more of the collectible variety that people will want to add to their collection. However, you can sometimes find regular stamps on the site as well.
Current Price Of Stamps
In 2021, a first-class stamp or Forever stamp costs $0.55. This kind of stamp will allow you to mail a regular letter up to one ounce. There are 20 stamps in a book, so a book of stamps will cost you $11. Most of the retailers mentioned above do not charge markups on stamps. So, you will probably pay $11 for a book at any of those retailers like the local pharmacy or WalMart. Some people choose to buy a roll of stamps when they have a higher volume of items to mail. A roll includes 100 stamps and sells for $55. Thankfully, stamps never expire, so you can take as long as you need to use those stamps on that roll.
How Many Stamps Do You Need?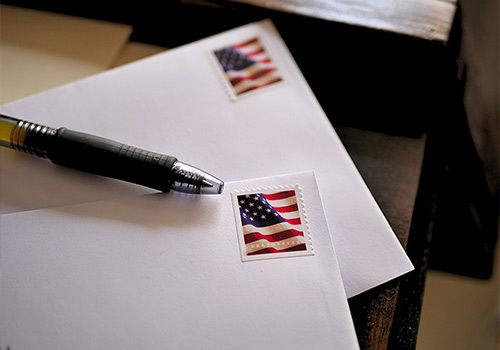 Many people wonder, "How many stamps do I need?" If you are mailing a regular sized letter that weighs less than one ounce, then you will only need one stamp. A forever stamp will always cover the postage for a letter of this type, even if postage increases in the future. If your letter weight exceeds one ounce, then you will need an additional $0.20 of postage for each additional ounce. So, for a letter weighing between one and two ounces, you would need $0.75 of postage. Once your letter exceeds 3.5 ounces, then it is considered a flat package and the postage rates change.
The Bottom Line
If you need stamps today, then you should not have much trouble finding them. You can buy stamps at many local retailers and several online stores as well. The US Postal Service is going to have the largest selection of designs, but that may not matter to you if you simply need a stamp to mail a letter. Most people go ahead and purchase Forever stamps so that they will be able to use them to mail a letter for years to come since the value of a Forever stamp is always the amount of current postage.
Frequently Asked Questions
How can I buy stamps without going to the post office?
You can buy stamps at many stores that you probably already frequent like the grocery store or pharmacy. In addition, you can order stamps from various retailers online. When you go this route, the stamps will be delivered to your door and you never even have to leave home. Some sites will allow you to print your postage, but there may be an additional fee associated with this service.
Where can I buy stamps on Sunday?
If you need stamps on a Sunday, then the post office is probably not going to be an option since they are closed on Sunday. Perhaps you are wondering, "Where can I buy stamps near me today?" You can pick them up at many local retailers who are open on Sunday. WalMart, CVS, and Publix are just a few locations where you can buy stamps on Sunday. Best of all, you probably already visit these stores frequently anyway!
What are the benefits of buying stamps online?
The biggest benefit is that you do not have to fight the crowds at the post office or other stores. You never even have to leave home, and the stamps will usually be delivered within a couple of days. Another benefit is that you can usually find a wider selection, so you may be able to pick a design that you would not be able to purchase in person.
Do they sell stamps at the supermarket?
Yes, most supermarkets sell stamps today. When you are checking out, simply tell your cashier that you need to purchase a book of stamps. You will probably not be able to purchase individual stamps, but they can easily add a book to your order. This keeps you from making a trip to the post office, and there is no markup on the stamps so you will pay the same price for them as you would at the post office.