[vc_row][vc_column][vc_column_text]
Does The Post Office Provide Printing And Faxing Services?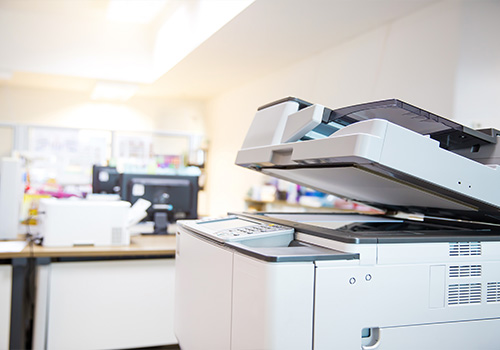 The United States Post Office offers a wide range of customer services other than mailing services and providing post office boxes such as selling shipping supplies and occasionally even offering printing and faxing services. Keep in mind that this is a general overview of the services the Post Office may offer, but may not apply to each location across the country.
Using The Post Office For Faxing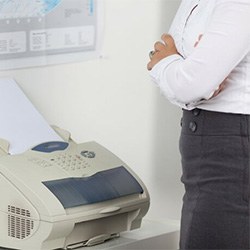 If you need to send a fax occasionally and you don't have an office supply store or a library near you, you may want to consider using the fax service offered at most United States Post Office locations. It is a quick and convenient way to send faxes periodically. The price for the faxes can vary from one location to the next, so it is a good idea to call in advance to see if the service is offered at a specific location and how much they charge per page. You can use our website to find all post offices in your city.
The fax machine is usually located at the customer service desk, but may also be located at the USPS store sometimes located within the Post Office building. Before attempting to fax, ensure that you have the proper information to send it such as the correct fax number and the person that the fax is addressed to for greater accuracy. A confirmation of the fax delivery will be printed as a receipt for your transaction. If you are conducting official business, it is important to hold onto the confirmation receipt for verification purposes.
Using The Post Office For Printing & Copying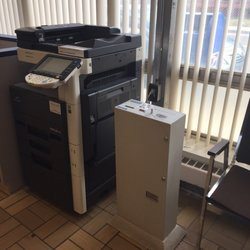 Most of us will have to have access to a copy machine for one reason or another. People who don't require this service frequently may opt not to purchase one for home use. Individuals who only copy occasionally can use a business's copy service, such as the Post Office, and save money. This may not be as convenient as printing from home, but you only need copies a few times per year, then it may be wise to forego the purchase. In the event you need to print or copy documents, you may be able to use the Post Office as a resource.
Some United States Post Office locations will have a coin operated copy machine located within the lobby. However, printing is not a common service that they offer to customers at most locations. If there isn't anywhere else near you to make copies such as an office supply store, you should call the Post Office in advance and ask if they have one at their location, and how much the copy machine costs per page. The Post Office may not have a copy machine, but they may have information on where you can find one to use. You can also use your local library as a resource if the Post Office doesn't have a copy machine available for use.
The United States Post Office is a great public resource for everything from faxing to obtaining a passport for international travel. There is usually a price for most standard services, but for faxing and printing it can vary from location to location.[/vc_column_text][/vc_column][/vc_row]