[vc_row][vc_column][vc_column_text]
Post Office Jobs & Careers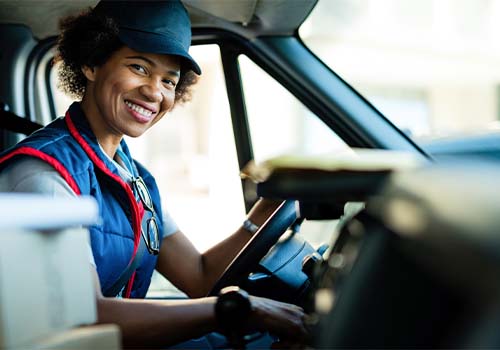 The Postal Service is one of the largest civilian employers, offering some corporate positions with the lowest turnaround rates in the country. Full-time employees benefit from such perks as health insurance, vacation leave, education assistance plans, and retirement benefits along with great compensation. Job applicants must meet some requirements such as; being of a certain age, passing a drug test, and having a driver's license. Some positions require the job applicant to undertake and pass the Postal Service exam.
Eligibility Requirements for Post Office Jobs
While the different positions have specific requirements that applicants should meet, the basic requirements for all positions are:
Applicants must be at least 18 years old. Applicants with a high school diploma and at least 16 years of age may be considered.
Applicants must be a US citizen or demonstrate permanent residency.
Applicants must pass a criminal background check, medical check, and drug screening.
Applicants will be asked to provide full employment history.
Applicants must demonstrate basic competency in English.
Mail Carrier
The mail carrier is responsible for delivering and collecting letters and parcels to and from businesses and individuals. This could be done either on foot or via a mail truck. The mail carrier must be knowledgeable about the postal service operations to address any client queries.
A mail carrier must demonstrate an ability to memorize addresses and street names. Additionally, they must exhibit strong working ethics, professionalism, excellent communication skills, and the ability to work without supervision.
The average mail carrier earns a salary of $54,000 annually. This figure could be more or less depending on such factors as education level, location, job proficiency, and experience.
Mail Handler
This is the person responsible for sorting the mail before it is delivered to the carriers. A mail handler is responsible for loading or unloading the mail from containers, weighing packages, preparing them for delivery based on shipping method, and operating any moving equipment. The mail handler ensures that the outbound mail is correctly routed.
The mail handler must be willing to work on his or her feet for quite a long time and be able to lift at least 50 pounds. Attention to detail is vital as they sometimes work with dangerous equipment. In most cases, they are taken through training, especially where the applicant has no previous experience. The average salary of a mail handler is $48,750 annually.
Postmaster
The postmaster is responsible for overseeing all the functions of their local Post Office including administration, employee training, operations, supervising customer transactions such as selling money orders and postage, and so on.
The applicant needs to have an advanced degree in administration or any related discipline. A postmaster needs to have excellent communication skills, critical thinking abilities, be able to identify and solve issues effectively, as well as mediate and negotiate effectively where necessary. The average annual salary of a postmaster is around $70,700 annually.
Postal Clerk
The postal clerk is responsible for receiving parcels, sorting them, selling stamps, calculating shipment costs, and answer customer queries. In a smaller Post Office, the mail handler could act as the postal clerk. They are also responsible for renting out the post office boxes and keep track of the mailbox keys. The average salary of a postal clerk is around $35,000, but it depends on the location, years of experience, and education level.
How to Apply for Post Office Jobs
Step 1: Ensure that you have a valid email address.
Step 2: Once your profile has been successfully created, you can log into the system and, click on 'Job Opportunities' and then on 'Job Search.'
Step 3: Create an online USPS account. This is not necessary when browsing for the available job positions, but you will need one when it comes time to submit your application.
Step 4: You will then be able to apply for your preferred position as well as take the exam for that specific post.
Step 5: Once you submit your application, it will go through a review process after, the outcome of which will be sent to your email address.
There is no specific timeframe within which you should expect a response from USPS; hence, you are advised to keep checking your emails for any correspondence. If you are successful, you will be notified of your interview notice via email.
The low employee turnover rates can make it difficult for positions to come up at the USPS. These jobs are highly desired! This should not deter you from checking for openings, however. Persistence can pay off![/vc_column_text][/vc_column][/vc_row]