Does USPS Deliver On Saturdays? | [Full] Mail Delivery Guide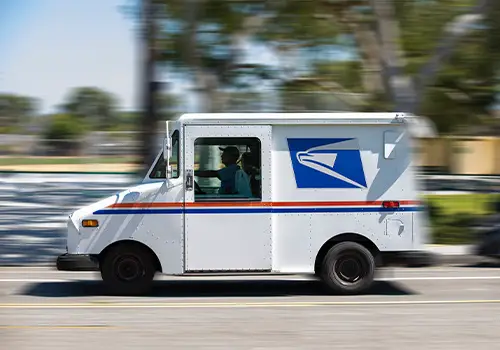 With online shopping booming, customers want to receive their shipments as soon as possible. Many online retailers are using the post office to make these deliveries, so when can you expect the USPS to deliver your package? We all know that the postal service delivers mail and packages on weekdays (excluding certain holidays), but what about Saturday? If your package is not delivered on Friday, will you have to wait until Monday before it arrives? In this article, we provide all the information that you need to know in 2021 about Saturday delivery with the USPS.
Does The USPS Deliver On Saturday?
Yes, the USPS does deliver both mail and packages on Saturdays. This includes regular first-class mail, express mail, flat rate mail, priority mail, and media mail. If you ship something via the USPS, then Saturday is a possible delivery day for that item. When it comes to mail delivery, Saturday is basically another business day for the post office. Since UPS delivers on Saturday, the USPS must be able to compete with these other carriers. You can expect to receive your mail and packages just like normal on Saturday. In most cases, there is no real difference to Saturday delivery than any other delivery on Monday through Friday. In some cases, you might see a slight difference in your specific delivery time on Saturday.
Often, your mail and packages will arrive at your home earlier on Saturday than they would during the week. This is because many of the businesses that receive mail during the week are closed on Saturday. Since your letter carrier does not need to visit these businesses on Saturday, the carrier is often able to get through their route a little faster. In addition, depending on the volume of mail at your post office, you may notice that letters and packages are delivered on separate mail trucks on Saturdays.
USPS Delivery Hours For Mail & Packages On Saturday
Now that you know you can expect your mail to be delivered on Saturday, you might be wondering what the Saturday delivery schedule looks like. If you have some e-commerce shipments on the way, you more than likely want those delivered as early as possible. Most of the time, your Saturday deliveries will arrive around the same time as your normal weekday deliveries. There are a couple of things that could make delivery on Saturday a little earlier or a little later than normal.
First, USPS weekend delivery is sometimes performed by "floating" mail carriers. This means that they do not have a standard route, but instead they float around and take whichever route is open that day. This allows your standard mail carrier to take off on Saturday. Sometimes, the floater may take a weekday and your normal carrier might run the Saturday route. Another factor is the fact that there is typically less mail to deliver on Saturdays. This helps the route run a little bit faster in most cases. All things considered, you can expect the USPS mail will run about the same time on Saturday that it does on Monday through Friday.
Cost For USPS Saturday Delivery
The cost for delivery varies based on the type of mail used for shipping. There is no additional charge for Saturday package delivery on USPS retail ground shipments, first-class packages, priority mail service, or standard post office mail. USPS customers will be happy to know that all these types of mail service have Saturday delivery options included. So, how much does it cost to use these?
If you are sending a standard first-class letter, then it will only cost you $0.55 to have that letter delivered on a Saturday. You should know that there is no guarantee on a delivery date and no tracking information is provided with this type of service. If you need a package delivered more quickly, then you can choose priority mail. Priority mail cost starts at $7.70 and increases based on the size and weight of the package. Priority mail is typically delivered within 2-3 days. Finally, Priority Mail Express can have your item delivered the next day, even including Saturdays. The cost for this delivery service starts at $26.35, but the U.S. Postal service guarantees the delivery date and time for these USPS packages. In addition, the USPS tracking information will let you know exactly when your package has been delivered to its destination. All the USPS services mentioned above will deliver on Saturday, so the service you choose depends on your budget and how quickly the item needs to arrive.
Saturday Package Pickup At Your Local Post Office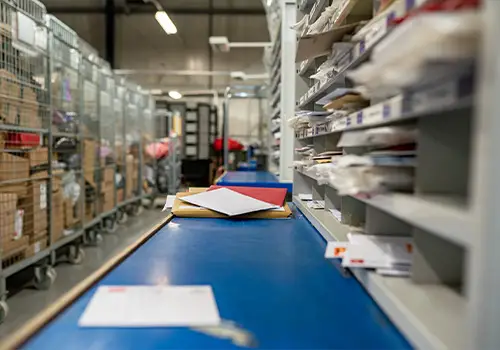 We have discussed getting mail and packages delivered to your home, but what if your package is arriving at a PO Box? Can you pick up your package from the post office on a Saturday? Most post office locations allow 24/7 access to your PO Box. However, you might have an issue if the package is too large to fit into the box. You will want to make sure that you arrive while the post office is open in order to pick up your package. Most post office locations have limited hours for package pickup on Saturdays. Those hours are different at each location, but some examples are 8:00 AM – 10:00 AM or 9:00 AM to Noon. Make sure that you determine whether the post office is open today before heading down to pick up your package.
What About USPS Sunday Delivery?
Now you are probably wondering, "Does USPS deliver on Sunday?" The United States Postal Service does not deliver regular mail and packages on Sundays. However, there are a couple of exceptions. Through a partnership with Amazon, the USPS has agreed to deliver certain Amazon Prime packages on Sundays. If you have an Amazon package on the way with an estimated delivery date on Sunday, then there is a good chance that it will arrive on a Sunday.
Certain Priority Mail Express items are also delivered on Sundays, and even holidays in some cases. Sunday delivery for these items is available in most major metros across the country like New York, Los Angeles, and many more. There is an extra fee for delivery on Sunday though. The starting price for this service is $26.35, and there is an additional fee for Sunday delivery. However, there is also a money back guarantee if your item does not arrive on time. If you need a shipping service that allows you to mail packages with a guaranteed delivery date and Sunday delivery, then this is the way to go. You will be provided a tracking number so that you can track the progress of your item as it makes its way to its destination.
The Bottom Line
If you are waiting on a package to be delivered on Saturday, you can rest assured that the post office does deliver mail and packages on Saturday. In some cases, you can even have mail delivered on Sunday for an extra charge. The USPS is competing with other weekend delivery options with FedEx and UPS, so they have added many of these additional services that their consumers have demanded.
Frequently Asked Questions
Does USPS deliver on holidays?
Generally, no, USPS does not deliver on holidays. The postal service observes most Federal holidays and does not deliver mail on these days. However, there is a way to get mail delivered on a holiday. In many markets, the USPS will deliver Priority Express Mail even on holidays. As you might imagine, this service comes with a hefty price tag, but it is an option for those who need an item delivered quickly during a holiday period.
What days does USPS deliver packages?
Standard package delivery service is available Monday through Saturday. The only day that a normal package will not be delivered is on a Sunday. There are even exceptions to this rule though. During periods of high volume, your local post office might decide to deliver normal packages on Sundays to help reduce the backlog of mail. In addition, some Amazon packages qualify for Sunday delivery with the USPS. Priority Mail Express items can also be scheduled for delivery on Sunday. There is an extra fee for Sunday delivery of these items. So, in general, the USPS will deliver packages on Monday through Saturday with Sunday deliveries reserved for special cases.
Does USPS work on weekends?
Yes, many USPS workers are required to work over the weekend. So, does USPS deliver on weekends? Yes! Saturday mail and package delivery is included with all types of mail service, so Saturdays are a must for mail carriers and other back office workers. The post office usually has limited hours on Saturdays, so while the mail clerks might be required to work, it is typically not all day. Many postal workers are even required to work on Sundays. During times of high volume, your local office might decide to deliver mail and packages on Sunday. This requires your mail carriers to work on Sunday, and many sorting facility employees must also work on Sundays during peak season.
What are the fees for USPS delivery?
The fees vary widely based on the type of service that you use. The fee for a standard first-class letter is $0.55. This service does not come with a guaranteed delivery timeframe or any tracking information. USPS retail ground service starts at $7.70 for a small package. The price for that service increases based on the size and weight of the package. Priority mail also starts at $7.70 and increases based on size and weight. Lastly, Priority Mail Express service starts at $26.35, but it includes a guaranteed delivery timeframe and detailed tracking information. You can even include Sunday and holiday delivery with this service for an additional fee.