[vc_row][vc_column][vc_column_text]
USPS Hold Mail Service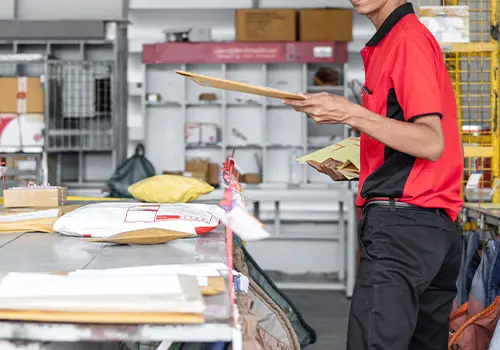 Are you planning a family trip that will take you away from home for the next few weeks? You may want to solicit the services of the United States Postal Service (USPS) hold mail feature.

What is the USPS Hold Mail Service?
The USPS Hold Service is an option that lets you stop mail from coming to your residence while you are away from home on business or leisure. The feature is especially beneficial to those who are planning to leave town for weeks at a time and want to make sure that their packages are securely stashed instead of jammed into a mailbox.
How Do You Use the USPS Hold Mail Service?
Step 1:

Gather the Right Information

The first step in the process is to understand how it works. The USPS Hold Mail Service lets you keep packages secure for up to 30 days. Thereafter, the regular schedule usually resumes. It is important that you give precise dates so that your mail is not delivered before you return home. You defeat the purpose of the Hold Mail Service if you resume delivery of your packages before you return from your trip. It is likely the best idea to schedule your mail to resume two or three days after you return from vacation or a business trip. Such space gives you time to rest and regroup before everything returns to normal.

 
Step 2:

Contact Your Post Office

The second step in taking advantage of the USPS Hold Mail Service is to learn whether the option is available in your area by contacting your local US post office. You can use our website to easily find the Post Office or Post Offices that are nearest to you. A customer service representative can tell you if the Hold Mail perk is an option and walk you through the sign-up process.

 
Why Would You Want to Use the USPS Hold Mail Service?
Some homeowners do not see the need in using the USPS Hold Mail Service. The mail will, after all, be waiting for you upon your return home, right? What many who forgo the service fail to understand is that the mail carrier is not responsible for lost or damaged packages once he delivers them to your home. You cannot blame the postal service if a thief comes and takes your bank statement out of the overstuffed mailbox. The blame equally falls on you should identity theft occur as a result of pertinent information being taken from your mailbox and used to rack up expenses.
Since mail has a way of building up quickly, it is best to protect yourself with a service that ensures that all of your packages will be waiting for you when you get back in town. Setting up a PO Box is one option, but for most people, simply taking advantage of the USPS Hold Mail Service is a more practical solution. You can vacation or take care of business with the satisfaction of knowing that your packages and identity are secure.
Using Hold Mail for Short Periods
Sometimes your vacation only lasts for a few days. Soliciting the USPS Hold Service for such a short period is probably not the best idea since the process of requesting the option may be too time-consuming. The good news is that the U.S. Postal Service offers an option called Informed Delivery that lets you track what comes to your house. You will, at least, get to see what comes in the mail so that you can know where to begin should items come up missing.
The USPS Hold Mail Service is a great way to keep your packages secure when you are away from home.[/vc_column_text][/vc_column][/vc_row]