[vc_row][vc_column][vc_column_text]
How Are Shipping Charges Calculated?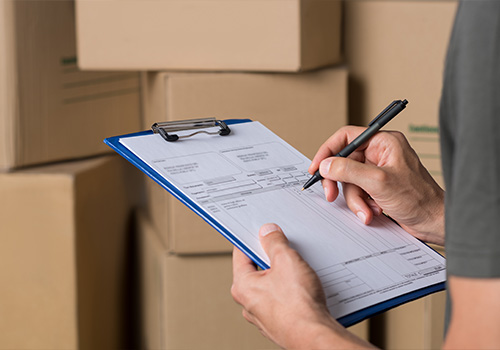 Calculating shipping costs is important for individuals just like it is for businesses. Whether you need to know how to charge customers for shipping or whether you just want to have your expectations in line by the time you make it to the post office to mail off a package, this information can be useful to have in advance. In order to calculate shipping costs you will need some information about the packages that you want shipped.
How to Calculate Shipping Costs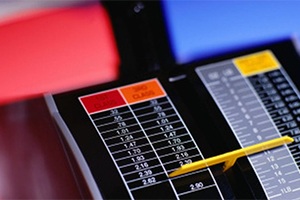 Package Weight
A package's weight is the primary factor when determining how much it will cost to ship a parcel. If you have an accurate scale at home (some scales are made specifically for weighing mail), you can use this, along with the information below, to determine how much it will cost to ship.
In order to obtain an accurate package weight, be sure to weigh your item after it's already packed up. The packaging itself can factor into the overall shipping weight and affect cost.
Package Dimensions
Having the dimensions is more useful for calculating costs with FedEx and UPS compared to USPS. In 2015, FedEx and UPS changed their shipping price model because many manufacturers and retailers were shipping lighter items in oversized boxes. Due to this change, if you aren't careful about your package's dimensions, it can be more expensive to ship with those carriers.
Destination
The destination has an impact on final shipment, as well as whether you are delivering to a highrise, farm or subdivision, which have different characteristics that affect the price. Some of these variables include liftgate fees, inside delivery fees, appointment delivery fees, redelivery fees, parking ticket fees, and extended area surcharges.
Other Shipping Fees
Besides weight and where your package is going, there are some other considerations that aren't standard that can affect a package's shipping cost.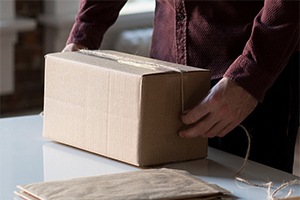 Shipment Value
If what you are shipping is important, you may find it necessary to purchase some additional insurance to help protect it.
FedEx and UPS include some declared value insurance coverage, but depending on shipping method, USPS may not. If you want coverage, you should factor that into the total price.
Service and Delivery Times
Making sure that your delivery arrives on time is important, and a wrong delivery date can lead to upset customers, more returns, and even additional shipping costs. The sooner you want a package delivered, the more expensive it is going to be.
Unexpected Charges
You don't necessarily need to factor these into delivery costs, but it's useful to know some of the possibilities when an unexpected charge could add to your shipping cost. Some of these problems include re-bills, re-weighs, delays, and items that are damaged or lost in transit.
Shipping Material
This may seem like a no-brainer, but you may need to spend money on shipping supplies in order to get your package or parcel wrapped up and prepared to begin with! If you don't have all of this ahead of time, remember that the USPS sells shipping supplies right in the post office, including most of the main things you'll need such as boxes, tape, and bubble wrap.
Calculating USPS Shipping Prices
The USPS has a postage price calculator on their website that you can use to find out how much it will cost to ship an item, once you have the above information. Input the information, which includes where you are shipping from, the zip code of where you are shipping to, and and the destination country if outside the US. Other necessary information includes the date and time you need the package to arrive, and the type, size, and shape of the package you will be mailing. When using the calculator, you may find that your package qualifies for a discounted shipping rate.
Once you have all of the information entered, you'll receive the customized postage rates of various USPS shipping methods such as Priority Mail and Media Mail. You'll also receive rates for both retail shipping, which means locating the nearest post office and mailing your package from the office's front desk, and Click-N-Ship, which is a USPS program designed to let you print your shipping labels at home and mail your package without needing to take a trip to the post office.[/vc_column_text][/vc_column][/vc_row]