[vc_row][vc_column][vc_column_text]
Can The Post Office Issue Money Orders And Checks?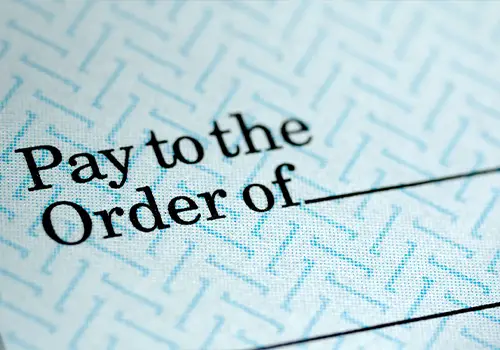 The post office is more than just a place to drop off and pick up your mail. They offer a multitude of other products and services to their customers that can make them a convenient alternative solution. You may not realize that your local post office sells shipping supplies and many offer other services besides simply sending out the mail. Two of the additional products that post offices offer are money orders and cashier's checks. You can purchase them from any location, and they are affordable and secure.
Getting Cashier's Checks From the Post Office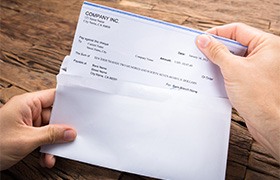 A cashier's check is a check that is printed by a financial institution or government office via a cashier and is backed a bank's funds. It is considered to be a safer way to conduct a transaction and is used for a variety of situations ranging from real estate deals to a car purchase. They are offered at the post office for a fee of approximately $10.
This form of payment is recommended for transactions over $1000. In addition, a cashier check is a safer form of payment because it is issued to a specified person which lowers the risk of theft and fraud. Unfortunately, a cashier's check can't be redeemed at the post office, but can be at a bank or other large financial institution.
Getting Money Orders From the Post Office
Cashier's checks and passport applications aren't the only additional services that post offices offer. Money orders are one of the safest ways to make a payment to a business or a person because they offer greater security and are traceable because they have serial numbers that can be verified easily.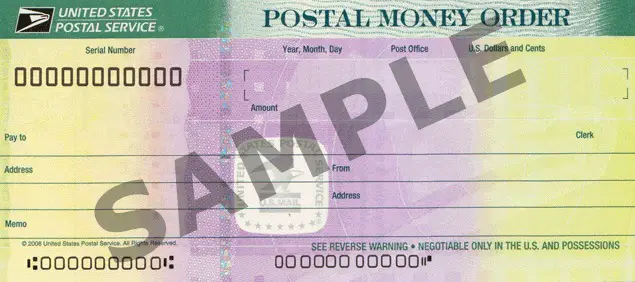 Many businesses choose to only accept money orders rather than checks because it offers a guarantee of payment without the risk of being returned due to insufficient funds. Money orders are recommended for transaction that total less than $1000, and they can also be cashed at the post office with the proper identification. A post office money order will cost approximately $1.20 for amounts under $500 and $1.60 for amounts over $500 and up to $1000.
International Money Orders
Another option that the Post Office offer to customers is international money orders. You can purchase and international money order for up to $700 for $8.25. This is a good solution for people who can't perform a wire transfer and want to conduct a financial transaction with an entity located in another country. The international money order works the same as it would in the United States and can be cashed at most international financial institutions around the world.
Military Money Orders
Military money orders can also be purchased from a military post office facility and cost $.40 each. These types of money orders also work the same way traditional money order does and is helpful when paying bills or purchasing items at the military base or for mailing bill money from an international military base.
---
Next time you're visiting the post office picking up stamps for your mail, don't forget that the post office is also an easy and secure way to obtain either a cashier's check or a money order without having to use a band or other financial institution. Anyone who has issues with using common forms of payment such as cash or credit, should either purchase a money order or a cashier's check from the Post Office for greater security and convenience.[/vc_column_text][/vc_column][/vc_row]