Do You Need A Passport To Go To Hawaii? | [Full] Guide + Tips!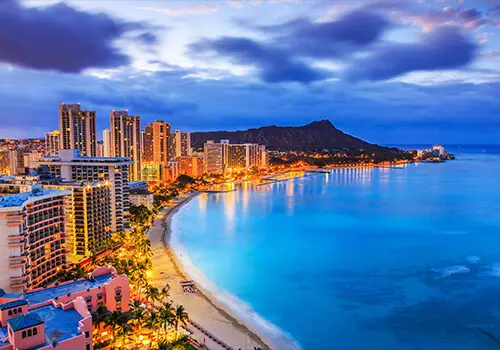 Hawaii offers stunning natural beauty and many other things that tourists love. Many people dream of taking a vacation to Hawaii to see the island's natural beauty. However, some people believe that it is difficult to travel to Hawaii. They wonder if they will need a U.S. passport to visit the island or if they can simply arrive with a driver's license. If you are planning a trip to Hawaii, then keep reading! We will tell you everything that you need to know about travel to Hawaii, including whether you will need a passport and other tips.
Hawaii Passport Requirements
Do you need a passport for Hawaii? The Hawaiian passport requirements vary depending on where you are arriving from. The rules are a little different if you are arriving from another U.S. state versus arriving from another country. Since Hawaii is such a popular destination, people arrive there from all over the world. Here is what you need to know about your arrival.
— Traveling From Another U.S. State
If you are arriving in the state of Hawaii from another state in the United States, then you will not need a passport. This applies to both U.S. citizens and non-U.S. citizens. Many people wonder, "Is Hawaii part of the United States?" The answer is yes. Since Hawaii is a U.S. state, then flying to Hawaii from the U.S. mainland is no different than flying from Florida to New York. Unlike Puerto Rico or Samoa, which are U.S. territories, Hawaii is part of the United States. If you are not a U.S. citizen, then you would have already come through customs wherever you entered the country.
— Traveling From Outside The United States
If you are arriving in the Hawaiian islands from a foreign country, then you will need a valid passport to enter. This even applies to citizens who are re-entering the USA. Suppose you are flying from Mexico or Japan to Maui or Honolulu. In that case, you will need to present a valid passport and proceed through customs upon your arrival. Just like you need a passport when traveling to Mexico, you also need one when arriving from Mexico or any other country. You must arrive at an international airport with the proper TSA and customs agents to check your identification. U.S. Customs allows non-citizens to submit paperwork online for travel authorization before arriving through the Electronic System for Travel Authorization (ESTA), although border patrol agents will still determine that person's admissibility to enter upon arrival.
How To Obtain A Passport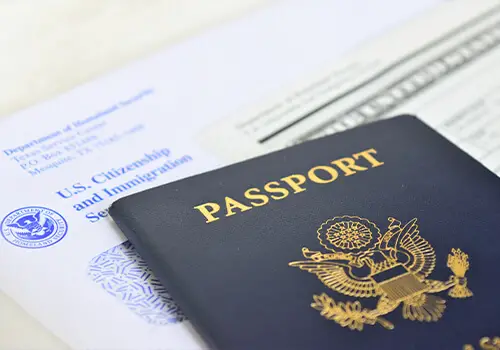 If you need a passport, then applying for one is fairly simple. You will need to complete the Form DS-11 passport application and submit it to the U.S. Department of State. There are several pieces of documentation that must be attached to your application. First, you will need to provide proof of identification with a photo ID. This needs to be in the form of a photo identification like a driver's license, Real ID, or military identification card.
In addition, you will need to prove your citizenship. This is most often done with a form of identification like a U.S. birth certificate, but you can also use other documents like a naturalization card or consular report of birth abroad. Note that a green card is not acceptable because a green card holder is simply a permanent resident and not a citizen of the U.S.
Finally, you will need to attach a proper passport photo to your application. It must meet the requirements specified on the application. Once your application has been submitted, it can take at least 6 to 8 weeks to receive your passport. Make sure that you plan accordingly when planning your trip so that you receive your passport in plenty of time before your departure. Also, be aware that while felons can get passports, there are some felonies that prevent you from obtaining one.
Other Documents You May Need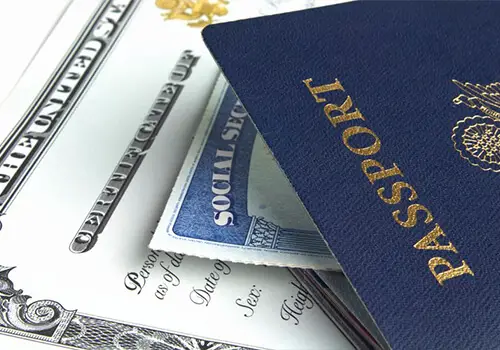 When you visit Hawaii, we have already discussed the passport requirements that might apply to you. However, what other travel documents might you need while on your trip? If you are a U.S. citizen arriving from another state in the United States of America, then you likely will not need many additional documents. During the current COVID pandemic, many people might wonder whether they need to be vaccinated before visiting Hawaii. The answer is no. No proof of vaccination is required to enter Hawaii at this time.
You should, however, bring along a photo ID like a driver's license. You will need this identification to check into your hotel and get through security at the airport when you depart from the islands. Frankly, it is always a good idea to carry some form of identification when traveling. If you prefer to use a passport, this is perfectly acceptable even if one is not required. Some people prefer to use a passport because it is generally considered a more official form of ID than a license. However, if you plan to rent a car and drive while visiting the Big Island or another location in Hawaii, then make sure that you bring your U.S. driver's license with you.
Additional Hawaii Travel Tips
Now that we have covered everything concerning passports, ID, and travel documents, we will cover a few additional items that you might want to keep in mind. First, if you are bringing along a pet on your vacation, you should know that Hawaii has a mandatory animal quarantine when bringing animals on the island to prevent the introduction of rabies to the island. Service animals have special rules that might apply in your situation.
You will also want to make sure that you pack the appropriate gear for the climate in Hawaii. You will need plenty of sunscreen because the UV index there can get quite high. Getting a sunburn on vacation is no fun at all! You will also need to make sure that you pack plenty of beach gear and clothes for walking or hiking. There are many nature trails on the islands that visitors love to explore, so bringing the right shoes and clothing is important. Hawaii often experiences quick and heavy rain showers, so make sure that the clothes you bring along can get wet and hopefully dry quickly in the event a pop up shower catches you off guard.
Also, don't forget your Aloha attire! Wearing a Hawaiian shirt while visiting is almost a must. In fact, some areas of downtown Honolulu utilize a business Aloha look. This is usually slacks and an aloha shirt for men and business or aloha attire for women.
The Bottom Line
Traveling to Hawaii is a dream for many, and it is a great experience for those who get the pleasure of visiting the islands. If you are flying from Los Angeles, California or any other U.S. state, then you will not need a passport to visit. However, if Hawaii is your first point of entry to the U.S. from another country, then you will need to have a valid passport. This rule applies even if you are a U.S. citizen. So, go ahead and start planning your Hawaiian getaway, and make sure that you pack all the essentials. Have fun on your trip!
Frequently Asked Questions
Can you fly to Hawaii without a REAL ID?
Yes, you can currently fly to Hawaii without a REAL ID. If you are coming from another U.S. state, then you will only need a valid driver's license or state issued identification card. The timeframe for the REAL ID requirement has been pushed back to May 3, 2023. After this date, all air travelers in the U.S. will need a REAL ID to get through security and make it onto a flight.
What is the cost for a passport?
If you are applying for a passport book, then the total cost is $145. If you only need the passport card, then the total cost is $65. Both of these costs assume an adult applying for the first time. Renewals are slightly cheaper as are passports for minors.
What type of passport is required to fly to Hawaii?
If arriving from another state in the U.S., then no passport is required. However, if you are choosing between a passport book vs passport card, then go ahead and select the book. When arriving from another country, then you will need a full passport book. The simpler passport card will not work for air travel. You will not be allowed entry into Hawaii if you arrive without the proper passport.
What are the requirements to go to Hawaii?
So, what are the Hawaii travel requirements? The requirements to go to Hawaii are much the same as traveling to any other state in America. Hawaii does, however, have a few special rules related to travel like their animal quarantine program and other programs related to conservation and endangered species. Officials take great care to protect the natural resources on the island, so you must be respectful of these rules when visiting this beautiful state.