Can A Felon Get A Passport? | Here's What You Should Know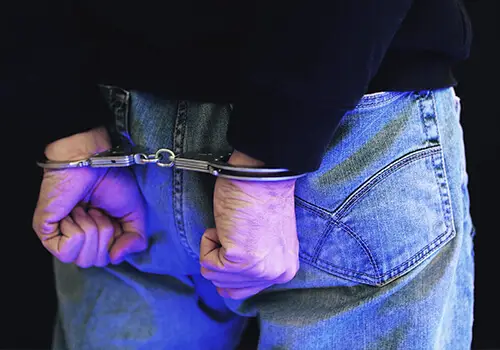 Are you ready to book that international vacation you have been dreaming of, but you suddenly remembered that you have a felony conviction on your record? Maybe now you are wondering whether you will even be able to get a passport to travel outside the country. While convicted felons do lose certain rights, the ability to get a passport is not always lost. You might still be able to take that vacation after all. Keep reading as we explain everything you need to know about obtaining a passport and traveling internationally with a felony on your record.
Can A Convicted Felon Get A Passport?
In many cases, yes, a convicted felon is still able to get a passport. Obviously, having a simple misdemeanor on your record does not usually prohibit you from getting a U.S. passport. And, even having a felony does not prevent you from getting a passport in many cases. There are a handful of convictions, however, that do bar you from getting your passport. Those are typically drug-related convictions and a couple of others. We will discuss these in more detail in the next section.
You should keep in mind that just because you are able to get a passport does not mean that you can travel anywhere you wish. Remember that having a passport does not give you the right to travel to any country. It simply serves as your identification for purposes of international travel. There are many countries that prohibit entry to convicted felons, even if you have a valid passport. So, it is important that you know the rules and laws of the country to which you wish to travel before making your plans. You might arrive only to find out that you are not allowed to enter the foreign country.
Many people ask, "Do I need a passport to go to Hawaii?" The answer is no, and you can travel to Hawaii without a passport as long as you are a U.S. citizen traveling from another U.S. state. Having a felony conviction will not prevent you from seeing this beautiful island.
Reasons For Denial Of A Passport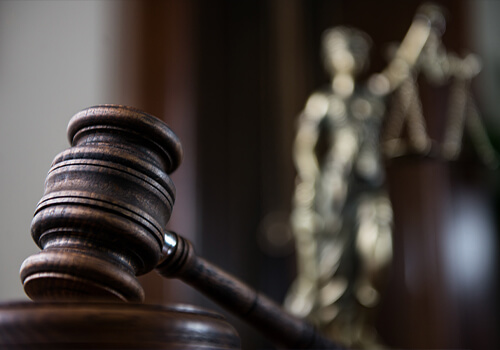 As mentioned in the previous section, there are a few things that will get your passport application denied. Here are the reasons that you will be unable to get your passport. These apply to both the passport book and passport card.
— Drug Convictions
If you have a criminal record relating to convictions for controlled substances and drug trafficking, then your chances of getting a passport are not good. If you were using a passport or crossing international borders during the commission of the crime, then it is almost guaranteed that you will not be able to get a passport in the future. International drug charges are not taken lightly, and there are serious consequences to these convictions. The Secretary of State might even decide to deny your application if you have a misdemeanor conviction for drug trafficking or distribution. This applies to both state and federal drug charges. A misdemeanor for a simple first-time possession of a controlled substance is not likely to get you banned from getting a passport.
— Child Support
While you might think that this does not sound as serious as drug crimes or international drug offenses, the Department of State takes child support payments very seriously. In fact, the Department of State specifically mentions that your passport application will be denied if you owe more than $2,500 in unpaid child support. You are not eligible to receive a passport in this case. So, make sure that your child support payments are up to date before submitting your application. If you have already applied, then you should make those payments as soon as possible. It can take 2-3 weeks at a minimum, to have your name removed from the ineligible list.
— Unpaid Federal Taxes
If you owe taxes to the IRS, then do not expect to receive a passport. Similarly, if you have a Federal loan like a student loan that is not being paid back, then your passport will not be granted. You will need to make those payments or set up a payment plan in order to have your passport issued. The government wants to make sure that you do not flee the country and leave those debts unpaid.
— Minor Without Parental Consent
While this is not necessarily dealing with a felony, a minor who does not have parental consent cannot obtain a passport. A parent must consent to the issuance of a passport for a minor child, and without that consent, the application for a passport will be denied.
When Your Passport Might Get Revoked
So, can felons leave the country? Not always. If you already have a valid passport, then it might get revoked should you fall into any of the categories above. As part of your conviction, you might be required to turn in your passport per a court order so that you cannot travel abroad. Even if your passport is not taken, the Secretary of State might invalidate your passport to prevent travel. In some cases, this could occur even without a conviction. If you are under investigation for certain felony charges and are deemed to be a flight risk, then your passport may be invalidated to prevent you from fleeing the country.
You might be able to get your passport back after a certain amount of time or apply for a new passport after a conviction. To do this, you will need to go through the same process that applies to everyone else. You should complete the Form DS-11 application form and provide all the necessary documentation. This includes proof of citizenship like a birth certificate. In addition, you will need a photo identification like a driver's license. You will also need to provide two passport photos and the proper fee payment. In some cases, you might be able to apply for a passport renewal with the passport agency if your old passport simply expired. You should go ahead and gather any court records that you can just in case they are needed to show that you are no longer on probation or under a supervised release program.
The Bottom Line
Having a criminal history or felony record as a U.S. citizen does not necessarily ban you from getting a passport. However, there are certain crimes that will get your application denied. Make sure that you are familiar with the applicable federal laws, and make sure that you pay any child support arrears that you might owe before applying for a passport. The final disclaimer is that the information contained within this article should not be considered legal advice as it is only for informational purposes.
Frequently Asked Questions
What felonies disqualify you from getting a passport?
So, can you get a passport if you have a felony? The answer is maybe. Felony charges involving drug trafficking or other drug offenses can disqualify you from getting a passport. In addition, unpaid Federal taxes or loans will disqualify you as will unpaid child support in excess of $2,500. If any of these apply to you, you need to ensure that you make those payments before submitting your passport application.
What are the penalties for getting a passport if you have a felony?
Can felons get passports? Usually, yes. There is really no penalty for getting a passport if you have a felony. In some cases, you might be able to get a passport with no problem. However, if you are ineligible to get one, then your application will be denied. There is no penalty for submitting an application as long as you are truthful on the application that you submit.
What are the consequences of traveling internationally with a felony conviction?
Even if you have a valid passport, you will find that some countries will not allow convicted felons to enter. So, you might arrive at your destination and not be allowed to enter the country. Other countries, like traveling to Mexico, will still allow entry with a valid passport. There are no legal consequences to this as long as you follow all the applicable laws.