If you're a digital nomad – someone who travels the world whilst they work – then you've probably encountered problems with your post at some point. Somebody – perhaps a client – has sent you a really important package but you can't be there in person to see it and the post office is closed because of the time difference. What do you do?
Long gone are the days where it could take 10 days to get a letter from St Joseph, Missouri to Sacramento, California. Instead, we now live in an age where technology is disrupting the mail. Super fast courier delivery from London, England to the most remote island in the south pacific, instant bank transfers and pretty soon drone deliveries in a few hours. And of course, fitting into this pattern of new innovations is the virtual post office box.
A virtual PO box can solve all of the issues that a business owner or digital nomad might face by automating the entire process of receiving mail whilst you are abroad or otherwise engaged. It allows you to decide for yourself what to do with the package. Whether it should be opened and its contents scanned to you or forwarded onto your address abroad or to somewhere else.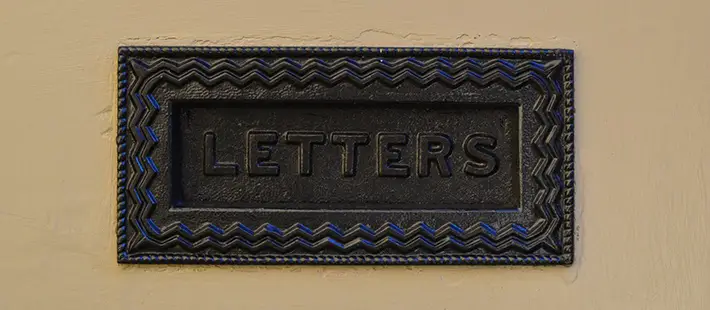 What You Can Do With A Virtual Post Office Box
A virtual post office box has some unique features that cannot be matched by a traditional box including:
Disposing of Unwanted Mail. Imagine a world where you don't even have to see junk mail anymore. With a virtual PO box, you can decide from wherever you are in the world whether a letter or parcel is worth your time. If it's junk you can instruct it to be either thrown out, shredded or recycled.
Storing Your Mail. Your normal letterbox or P.O box might not have that much room to hold your mail but a virtual P.O box can contain a host of packages, ready and waiting for you to pick up when you return from your trip. No need to worry about it running out of space whilst you are away.
Up in the Clouds. All of the letters and the contents of any parcels that you get whilst you are out of the country or unable to visit the P.O box in person are not only scanned and sent to you they are also stored in the cloud. This means no more hunting through emails for hours on end to find the letter you are looking for nor do any of the letters have to take up valuable storage on your computer.
Multiple Users. If you're running a business or you have friends and family who also travel then it can be handy to know that your P.O box can have multiple 'sub users' meaning they can all have access to electronic copies of any letters that come in the mail and can also make decisions about what to do with the mail.
---
Look Professional – Permanent PO Box Address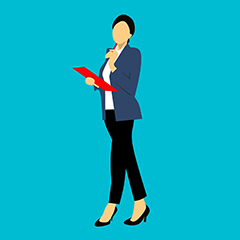 If you have a traditional P.O box then whenever you move location you generally have to close down the P.O box in the town you are in and open up a new one, unless you want to drive for miles every time you want to check your post.
Setting up a traditional Post Office box can be a lot easier than people think, but for some, it's just not going to be the optimal solution.
With a P.O box online you have just one address that never changes. You can even have a virtual office or virtual street address. This is where nobody who is sending you mail knows you have a P.O box, your address is the reception of an office of your choosing.
This is a really strong move if you have a business that has high-end clients. Clients are more likely to want to part with their cash and trust they are dealing with consummate professionals if they believe your office is on Wall Street, New York or Oxford Street in London than in some industrial park on the outskirts of Detroit.
Yet the cost of renting office space in either London or New York could be way out of your price range and unnecessary if you travel around a lot and run your business from your laptop.
---
24/7 Mail Access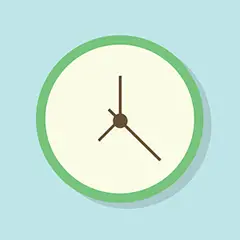 One of the best aspects of having a virtual post office address – and the one that suits most people much more than a traditional PO box – is the ability to be able to access the mail any time of the day.
If you're traveling abroad this means you don't have to worry about different time zones nor do you have to wait to see the contents of a letter you think might be urgent.
You can make a decision on the spot from your smartphone or laptop about what you want to happen.
---
Forward That Mail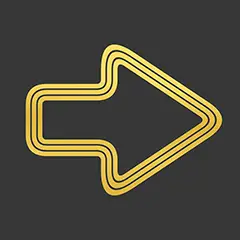 The best thing about having a virtual post office box is that it will never overflow. So your post will always be waiting for you until you get back. But it's understandable that sometimes packages are so important you need them now.
If you were to have a package forwarded from a traditional post office box – that can get full – then you no doubt pay a hefty fee. With a virtual post office box you will get better rates to have your post forwarded on to you, wherever you are in the world, or a trusted friend or colleague to look after until you get back.
If you are going to have mail forwarded, however, remember it is worth paying for a more premium service that allows you to track your mail to make sure it gets to you.
Trying to track down mail that has been lost can be a nightmare. It can mean you having to spend hours on the phone to USPS and trying to find out where it may have gone. This is even harder if it has been lost internationally.
---
Smart Address Tags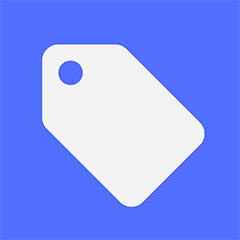 So just how is it possible for you to know exactly what is in your mail almost as soon as it arrives? By using a smart address tag to give an instruction as to what should happen to your parcel as soon as it lands in your mailbox. This leads to super fast processing times that are unheard of at a traditional post office box.
You simply add the letter based tag to the end of the mailbox number in your address and this specifies different actions that should happen to your mail. The code e.g #1000N does not give anything away to the person sending the letter or parcel.
So if the letter is going to be forwarded to you because you are currently lying on a beach somewhere they will be none-the-wiser, believing you to be hard at work in your office.
This feature also helps eliminate junk mail before it has even arrived. The tag indicates you want mail from that particular sender to go straight in the trash.
This could be very handy if you sign up to a service and you find yourself having to tick that annoying box that says you agree to receive promotional material from them at a future date. Now giant companies trying to spam you can have all of your details but little do they know you're never even going to open them.
---
For Some, PO Boxes Are A Thing of the Past
When the very first mail delivery service was set up in England, 500 years ago, it was the very first social network. For the first time, people could communicate with each other in a way they could not before.
Now people say that nobody sends letters or parcels anymore, that it has all been replaced by the internet and social media websites like Facebook and Twitter. But that is not correct. People are still using the postal services but they are using them in different ways. Postal services are becoming more integrated than ever with billion dollar businesses like Amazon.
The role of a post office box is also changing. A virtual post office box revolutionizes the idea of having post sent to a location other than your home by making it possible to see anything that is sent to that address from the comfort of a smartphone or laptop. It also lets you make decisions about what should happen to it.