[vc_row][vc_column][vc_column_text]
Why Small Businesses Should Use the Post Office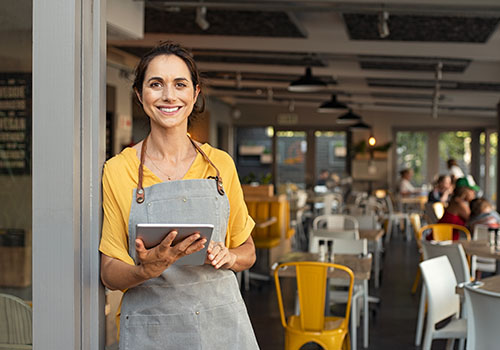 Ready to ship products for your online business? Looking for a shipping company that won't disappoint? Try a courier that has been in the business for decades.
After all, 80% of businesses use the United States Postal Service or USPS over logistics companies like FedEx. With dimensions and weight as factors for pricing, USPS is their number one choice. It's also got a reach that no other courier could compete against.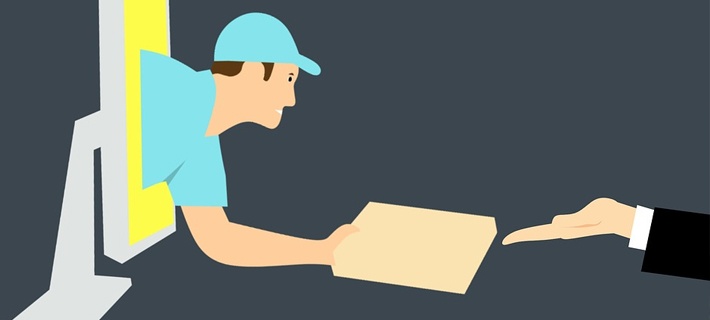 Let us tell you more about why you should use the USPS for shipping orders from your e-commerce store. Read on below and find out the many benefits of USPS on your business:
1. Shipping Orders Are Available in More Destinations
When one launches his e-commerce, often the aim is to cater to all people from all places in the world. This is why many online businesses offer to ship not only to local regions but also outside of the country.
Of all delivery and shipping companies, USPS has 157 million delivery points.
USPS displays its reach and penetration on the thousands of zip codes in the US. Its scope reaches even rural communities. This makes it a powerful delivery and shipping service for businesses big and small.
With the USPS, you can even deliver straight to the Army or Air Force Post Office, Navy, or US embassies. Other than that, you have many delivery choices for any shipment you want to send outside of the country. Currently, USPS has four offerings for delivers to over 180 countries.
Why hire shipping companies that can't make all your online business' deliveries?
2. Boxes for Packaging Are Free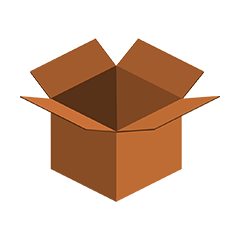 Packaging is essential to raise awareness for your brand. Yet, if it's small enough, you can do with a plain flat-rate box. And the best place to get these flat-rate boxes is USPS.
The main reason why you should consider getting your flat-rate boxes in USPS is to save more. Let's be honest, small businesses need all the extra dollars they can get for investments. When you are shipping your products to your customers, you can save $1 on every USPS flat-rate box you order.
You still have to buy your own packing materials like peanuts and polypropylene, but the post office does carry these. At least with the free USPS boxes, you can put aside your worry about getting packaging materials for now. A dollar saved per box can make all the differences for your small business.
3. Law Enforcement Protection
All respectable shipping companies have insurances for their clients. What makes the Post Office reliable and good at shipping packages is its protection.
Postal inspectors investigate suspicious mail. Should your shipment get misappropriated or stolen, postal inspectors could recover them. They also arrest and convict people proven to have relations in mail theft, fraud, and illegal or prohibited mailings.
This is all thanks to the US Postal Inspection Service, the security arm of the USPS. Benjamin Franklin founded it and established it in 1775. It's one of the country's oldest law enforcement agencies.
Also, only the USPS has the authorization to place packages in mailboxes. This prevents mail frauds or thieves to take your shipment from someone else's porch. They even re-deliver it if nobody was around to receive it.
4. No Extra Charges
With USPS, you pay the price on the package label. Whether the delivery day falls on a weekend or a weekday, the USPS won't charge you extra for that. It doesn't add fuel surcharges on the shipping costs either.
This is ideal for startups and small businesses that are still making their way to stability. Extra charges for every shipment they have to send out to clients can rock their boats. Since USPS doesn't ask for extra fees, this can help them save up more on future investments.
Did you know that by 2021, e-commerce may become the largest retail channel worldwide? It's no surprise seeing that many shops have online branches. There are also many new businesses that begin online and later get physical stores.
We're still a couple of years away from that prediction. There is still time for your online business to grow and become prominent. Take the time to make smart investments and form strong business relationships.
5. You Know the Pricing Rates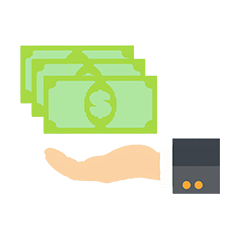 The US Postal Service posts their rates on their website with their shipping methods. They put up their rates for their domestic and international shipping prices. If you want a physical copy of their price list, they offer downloadable files.
Unsure about how much your postage will cost? They have a postage price calculator. This is great for small businesses that get orders from outside their locality.
They've got a business price calculator for anybody who wants to calculate how much they should bring to the post office. The calculator will let you input the weight and dimensions of your package. They will still double check at the post office but you at least have an estimate of how much you should put aside for the shipping fee.
6. You Know Where Your Packages Are
Feeling paranoid about that package you sent three days ago? On our website, you can also input the USPS tracking number of your package to see where it's at.
Did a customer change his address after you sent his order out? You can inform USPS of the address change on their webpage or schedule a redelivery.
A handy tool on our site is the post office locator.
If you only moved into a new town to establish your business, make your search for the nearest post office easy. Get on our site, enter your state and city. In a few seconds, the answer/s should appear on your screen.
7. Simple Online Order Fulfillment Operation
USPS takes part in your e-commerce order fulfillment. After you receive, sort, and stock your products, you wait for clients who will place their orders. Next, you pick the product they want, pack it, and ship it to them.
At this point, USPS steps in to complete the e-commerce order fulfillment process. You pack it and take it to the USPS office for shipping. It does the labeling for shipping as well as the delivery itself.
Although most of the order fulfillment is your duty, USPS makes a great job of accomplishing it. Together, your business and USPS offer great service and products. That's the best thing you can give your clients to earn trust and loyalty.
8. Priority Shipping Matters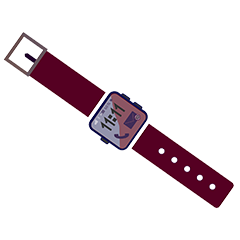 When you have a small business, you give priority to your customers. As the customer of the American Post Service, how would it feel if you didn't get shipping priorities?
Priority Mail service will give more urgency to deliveries that need it.
Priority Mail service lets your packages find their destinations within three days. For this service, the heaviest weight for a package is 70 lbs. As stated above, there will be no added fees to the delivery fee.
Are you shipping small packages within a short distance? You can look into a cheaper shipping alternative for Priority Mail. This is the Priority Mail Regional Rate.
There will be more than one size to choose from. USPS combines the boxes and speed with zone pricing to reduce costs. This one is perfect for e-commerce shops that sell items within the state.
9. Pricing Offers Differ Depending on Volume
How many products are you expecting to ship out within a week? How often will you be shipping your products out? There are a few pricing tiers you can choose from depending on how many or how often you will ship out products.
You get the retail rates when you buy postage at the post office. You can get a discounted price when you buy postage straight from USPS.com. This is what they call commercial base pricing.
Commercial plus pricing is for high-volume shippers. They calculate the cost of shipping based on weight and the zones the shipment is going to. This rate is available only for domestic priority mail and domestic flat-rate boxes.
When your business grows further, you may need to look into USPS's cubic pricing tier. It's often for enterprise-level, high-volume shippers. They calculate the rate based on box sizes.
With great advertising campaigns, even small businesses can receive unexpected high product demands. Be ready for this scenario even as your e-commerce business is still growing. When you notice your sales are growing, don't be afraid to get USPS's discounted offers.
Ship with USPS Now
And that is why you should use USPS for shipping orders for your online business. There are many other courier companies and shipping services out there. No doubt USPS is one of the most reliable and trustworthy ones in the US.
Are you expecting a reply from another correspondent? Are you worried that your mail got lost?
If you have any concerns, feel free to contact USPS customer care center, technical support, or tracking. Don't hesitate to get more out of one of the best logistics services in the world.
[/vc_column_text][/vc_column][/vc_row]