What Is USPS Media Mail? | [Comprehensive Guide] Inside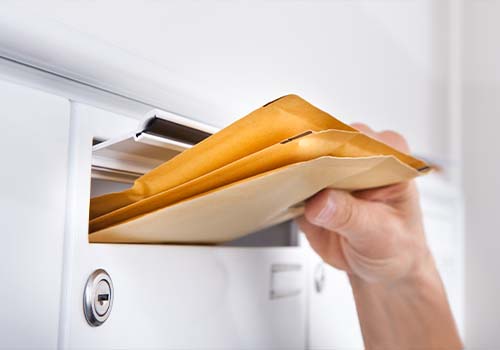 Most people are familiar with regular First Class mail service and even Priority Mail or other services. However, media mail is not something that many people understand. Media mail can save you quite a bit of money on shipping costs. It is a very cost-effective service offered by the U.S. Postal Service, but only certain items qualify for this service. So, what exactly is media mail and what types of items can you ship through it? We will tell you all the details about this service offered by USPS, so just keep reading.
What Is USPS Media Mail?
Media mail is a service available from the post office for sending educational materials and other types of media like books and computer-readable media. Media mail packages usually cost much less to ship than other services like Priority Mail or even First Class service. USPS offers media mail shipping as a way to encourage the distribution of educational materials.
The service was first introduced back in 1938, and the service was originally called, "USPS Book Rates." Over time, the list of items that qualify for media mail has expanded. With the invention of the computer, more and more digital media items started to be included in the list.
Delivery times for media mail tend to be a little slow, but remember that the tradeoff is much cheaper rates. Given the low rates for this service, people often tend to try and slip in items that do not qualify. For that reason, this type of service is subject to inspections by the postal service. If your package is inspected and found to contain items that do not qualify for media mail rates, then you could potentially be charged with mail fraud. More than likely, you or the recipient would simply need to pay the additional postage that would have been required to send the item using another type of service.
Media Mail Qualifying Rules – What Qualifies?
As previously stated, the United States Postal Service has strict rules about the items that qualify for media mail rates. If you intend to use media mail, then you need to be familiar with these USPS media mail rules. Unlike other shipping services, you can only ship packages containing items on the list to qualify for the media mail shipping rate.
We've already mentioned that educational materials qualify for this service, but what exactly does that mean? Books of at least 8 pages qualify, although comic books do not meet this standard. Your package or item cannot contain any advertising material, although books may contain incidental announcements of other books.
In addition to books, there are several other items that will qualify for the service. Sheet music, sound recordings, video recordings, educational reference charts, test materials, medical information on loose-leaf sheets along with their binders for medical students or doctors, manuscripts, cassettes, videotapes, 16mm or narrower width films, play scripts, and other media materials.
Here are a few things that do not qualify. Blank cassettes or videotapes do not qualify for media mail service. In addition, video games and trading cards cannot be sent through media mail. School supplies such as blank notebooks or empty binders must use another service like First Class package service, Priority Mail, or Priority Mail Express.
Remember that any package sent through media mail is subject to inspection. This means that the post office has the right to search and inspect the package to ensure that it complies with the media mail rules. If items are found that do not comply, then you could be charged with mail fraud. That outcome is not likely as you will probably just be forced to pay the difference in postage.
USPS Media Mail Rates
So, how much does it cost to send media mail? The answer depends on the size and weight of the package. Unlike most mail services that are priced based on delivery zone, media mail is priced solely on the size and weight of the package. You can send up to a 70-pound package through media mail.
Prices for media mail start at just $3.19. Since prices for Priority Mail start at $7.95 and Priority Mail Express starts at $26.60, you can see that media mail is a much cheaper option. However, remember that media mail does not include any additional services. Although media mail includes USPS media mail tracking, additional services will need to be purchased for your shipment separately.
Media Mail Shipping Times
So, how long does media mail take? That is actually one of the drawbacks of media mail. Media mail is usually a little slower than other USPS services. The timeframe indicated on USPS.com shows that media mail is usually delivered within 2 to 8 business days. The exact timing of delivery will depend on how far the package needs to travel. The farther the package must travel between the return address and the recipient's address, the longer the time it will take for delivery.
Remember that media mail is designed to be a cost-effective way to deliver educational materials. It is not designed to be the fastest service out there. The media mail delivery timeframes mentioned above are not guaranteed, and you might run into instances where delivery takes longer than 8 business days. If you are sending something that absolutely must arrive by a certain date, then you should probably consider a more expensive guaranteed option to make sure the item arrives on time.
The Bottom Line
Media mail is a great option for anyone needing to send educational materials or other forms of media through the mail at a low price. This is especially true if you are not as concerned with the delivery timeframe since media mail can take a little longer. Just make sure that the items you include in your package follow the rules and qualify for the service. Otherwise, your package may be inspected, and you might be stuck with an additional bill or possibly even criminal charges for mail fraud!
Frequently Asked Questions
​Do they check Media Mail?
Yes, media mail might be checked by the postal workers. While not every media mail package is inspected, you should know that the postal service has the right to inspect anything sent through media mail. Since there are strict rules about the types of items that qualify for this service, the post office reserves the right to search any package sent using this service to ensure that the rules are being followed.
What is not allowed in Media Mail?
Anything that does not fit the rules is not allowed. This includes comic books, trading cards, blank index cards, empty binders, and anything that is not considered educational materials or media. Some people might think that school supplies are considered educational materials, but that is not the case. You cannot send school supplies like empty binders, notebooks, or blank loose-leaf paper using media mail.
When should I use USPS Media Mail?
You should use media mail when you need a cost-effective way to send educational materials. You also want to make sure that there is no strict deadline or delivery timeframe. Media mail can sometimes be a little slower than other services, so it can take up to 8 business days for your item to arrive at its destination.
What is the USPS Media Mail weight limit?
The weight limit for a package sent through media mail is 70 pounds. It can measure up to 108 inches in combined length and width at the thickest part of the package. Anything heavier or larger than this must be sent using a different type of service.