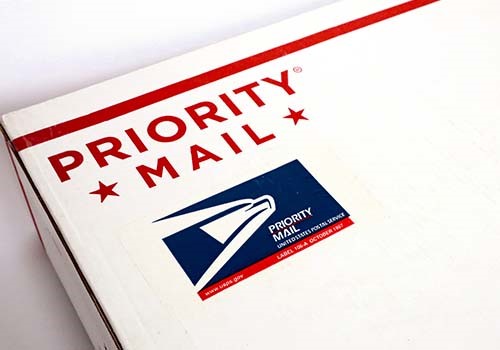 Everyone wants their mail and packages to be delivered as quickly as possible. The United States Postal Service offers many different shipping options, and each has a different delivery time. The service you choose often depends on how quickly you need your item delivered. The faster the delivery, the more expensive the shipping charges will usually be. USPS Priority mail is a popular option that provides a great cost-effective method for getting packages delivered promptly. So, just how long does Priority mail take? Keep reading as we give you all the details, including how long it takes and how much it costs.
How Long Does USPS Priority Mail Take?
So, just how long does Priority mail take? USPS Priority mail takes 1 to 3 business days for delivery. The specific amount of time it takes depends on how far the package needs to travel. For packages that need to travel a long distance, it will likely take the full three business days. In some rare instances, it might even take longer than this. You can check the USPS delivery map to determine exactly how long it should take Priority mail to arrive at your location. This map is essentially a USPS delivery time calculator that allows you to input ZIP codes to determine specific delivery times. Priority mail service also includes tracking and $50 worth of insurance at no additional charge. Saturday delivery is also included with the service.
Remember that Priority mail is not a guaranteed service. This means that while most Priority mail items are delivered within three business days, there is no guarantee that your package will arrive in this timeframe. Unexpected issues could cause a delay with your item. If your item is delayed, you will not be entitled to a refund of any shipping charges. The U.S. Postal Service does offer guaranteed services, and you should use one of those USPS mail options when it is critical for your package to arrive on time.
Priority Mail VS First-Class Mail Delivery Time
Now that you know how long it takes for Priority mail to arrive, let's compare Priority mail to first-class mail service. First-class mail is generally a little slower than Priority mail. How long does first-class mail take? First-class mail arrives within 1 to 5 business days, while small packages sent using first-class service arrive within 1 to 3 business days. You might be wondering what the difference between first-class package service and Priority mail is since they both arrive in the same timeframe. The major difference is the fact that first-class service can only be used to send packages up to 13 ounces. It is only used for small and lightweight packages. Once the package exceeds 13 ounces, then you will need to use Priority mail or another shipping option.
Similar to Priority mail, first-class mail is not a guaranteed service either. It is a best-effort service that provides no refunds for late deliveries. First-class service also does not include USPS tracking or package insurance as standard features with the service. If you need these items, they can be added for an additional cost. However, you might find it better to use another shipping service from USPS if you need these extra services. You might also wonder how these two services compare to Media mail. Media mail is usually one of the slowest services available, although it is very cheap. It can only be used to send specific types of media, like books and educational materials.
How To Use Priority Mail At The Post Office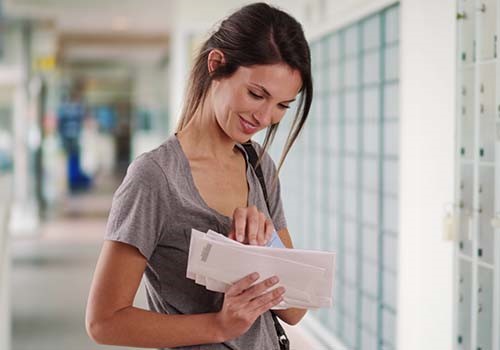 Using Priority mail is not difficult. There are a few different ways that you can utilize this service. First, you can print your shipping labels and pay for postage online through USPS.com using their Click-n-Ship functionality. All you need to do then is attach the shipping label to your package and drop it off at the post office. In fact, Priority mail even includes free package pickup from your home or business, so you never even need to visit the post office to send something through Priority mail.
On the other hand, you can visit the post office to drop off your package there. If you don't have a label yet, the postal worker can assist you with attaching a Priority mail label to your package. If you are visiting the post office, the easiest thing to do is use a Priority mail flat rate box or flat rate envelope. This allows you to place as much as you can into the box, and the item will ship for the same price regardless of the weight. Simply write the recipient's name and address on the box, pay for postage, and the package will be on its way. You will be given a tracking number and expected delivery date for your package. Priority mail packages also have clear markings on them so that the postal workers can easily identify them as they travel through the postal infrastructure.
Cost Of USPS Priority Mail
So, how much does Priority mail cost? The answer depends on a few factors. Obviously, the size and weight of the package play a huge role in the shipping cost. Unless you use the flat-rate shipping option, then you will pay a regional rate based on the size and weight of the package, plus how far the package must travel. The farther it needs to go, the more it will cost you. Retail rates start at $8.70 for domestic shipping using Priority mail to a U.S. state or U.S. territory, and a commercial account can save you a little money as well. International shipping rates are more expensive, although you will still pay domestic rates when shipping to a military post office (APO/FPO/DPO).
Remember that packages sent through Priority mail cannot exceed 70 pounds. Likewise, the combined length and girth of the package cannot exceed 108". If you opt to use flat-rate shipping, Priority mail offers everything from small boxes to large envelopes. As long as your item fits inside the container, then it ships for the same price. The rates for these boxes start at around $8.
What Is Priority Mail Express?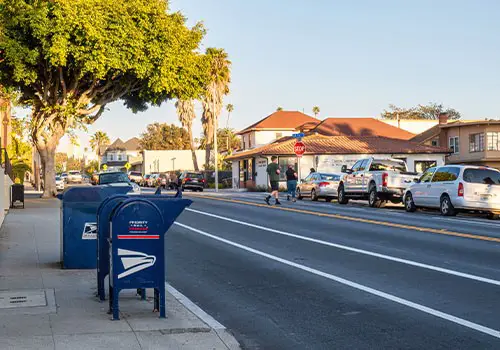 When you need something delivered quickly, Priority Mail Express is the way to go. This service provides next-day or 2nd-day delivery depending on how far the item must travel. This USPS mail service provides a money-back guarantee on its shipping time. If your item is late being delivered, then you are entitled to at least a partial refund of your shipping charges. Priority Mail Express also includes flat-rate shipping options, and the prices start at $26.95. Tracking and insurance are included, and this is a great option for overnight delivery to PO Boxes. Remember that FedEx and UPS don't deliver to PO Boxes when using their express services.
The Bottom Line
Priority mail delivery occurs within 1 to 3 business days for almost all mail and packages sent using the service. It is a cost-effective method for getting your item delivered quickly. For that reason, many e-commerce stores choose to utilize either USPS Priority mail or USPS retail ground. Priority mail prices start around $8, and you can easily ship an item from home using the USPS Click-n-Ship feature.
Frequently Asked Questions
Is Priority Mail guaranteed to arrive in 3 days?
No, Priority mail is not a guaranteed service. While almost all packages sent using Priority mail arrive within three days, a few take longer than this. Since it is not a guaranteed service, you are not eligible for a refund of your postage if your package arrives late. USPS Priority Mail Express is a guaranteed service, so you should use it instead whenever you have a package that must be delivered within a certain timeframe.
What is the fastest USPS Priority Mail shipping option?
The fastest option is USPS Priority Mail Express. This service provides next-day or 2nd-day delivery. In addition, it is a guaranteed service. This means that if your package is late, you will be entitled to a refund of at least a portion of your shipping charges. When you have a critical item that must be delivered on time, this is the service that you should use.
Is Priority Mail a 2-day service?
Many people wonder, "How fast is Priority mail?" On average, Priority mail arrives in about two days. The official delivery timeframe for Priority mail is 1 to 3 business days. However, this timeframe is not guaranteed. While the vast majority of packages arrive within three business days, there are a few that take more than three days. If you need a guaranteed 2-day delivery service, then you should use USPS Priority Mail Express instead.