USPS Lost Your Package // Locating Lost Mail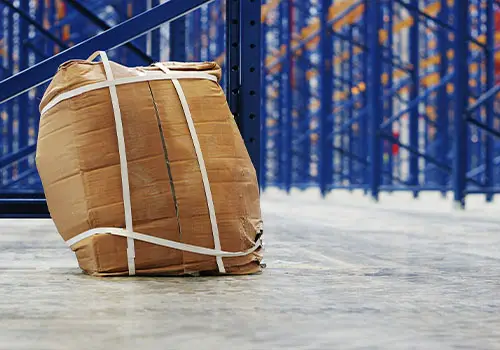 Today's mail system is extremely reliable with many safeguards against mishaps such as lost or stolen packages. No matter how safe and accurate it becomes, however, there will always be some slim margin wherein a letter or a package may be misplaced, misdelivered, or even stolen. There's simply no way to prevent 100% of all crime and potential mistakes. Fortunately, in the small chance that your package fails to meet its intended destination, there are steps you can take to hopefully recover your mail. Not all hope is lost!

Step 1:

Verify That Your Mail Wasn't Delivered

This might sound like an obvious step, but oftentimes the answer is in the simplest solution. People can become stressed and even panicked when an important letter or package fails to arrive and then jump to unnecessary conclusions. Before you worry too much, take the proper steps to ensure that your mail wasn't, in fact, delivered, and that it's not still on its way.

If your package was shipped via USPS, it will have a tracking number. This number can be found on the receipt you were given at the post office, or on your e-mail confirmation letter from USPS.com. Once you locate it, use your USPS tracking number to double-check the status of your mail. Verify that the status is delivered, and that your package wasn't simply delayed or re-routed. If you used a different mail carrier service such as UPS or FedEx, you may still have a tracking number on your receipt or e-mail confirmation letter that can be used to locate the current location of your mail.
Step 2:

Search Your Property

Always check your property thoroughly before concluding that your mail is lost. Sometimes mail will get placed near a doorstep, on a porch, or tucked away behind objects such as bushes, walls, or fences. If you weren't home or couldn't come to the door when your mail arrived, the postman may have tried to place your letter or package somewhere out of the way.

There's also a possibility that your mail may have ended up with a neighbor. This is especially true if you live in an apartment or housing complex, or have a community mailbox. In any case, it can never hurt to check in with your neighbors in order to make sure that they didn't receive your mail by mistake.
Step 3:

Initiate Mail Recovery

Now that you're 100% sure that your mail wasn't properly delivered, it's time to see about actually tracking it down. The way you proceed from here can vary based on several factors such as whether or not your package was insured. Read on to determine which step is appropriate for you.

 
Missing Mail Search Request
USPS offers a missing mail search service on their website. This service requires you to first wait 7 business days. When it comes time to submit your search request, you'll need to provide the following information:
Sender mailing address
Recipient mailing address
Size and type of container or envelope you used
Identifying information such as your USPS Tracking number(s), the mailing date from your mailing receipt, or Click-N-Ship® label receipt
Description of the contents such as what it is and the brand, model, color, or size, if applicable
Pictures that could help us recognize your item
Once you submit your search request you'll receive an e-mail confirmation and periodic updates regarding the search. Keep in mind that if you shipped a package out using a shipping method that includes a money-back guarantee such as Priority Mail Express, you may be able to obtain a refund on your shipping. You can request this refund at your local Post Office or via the USPS website.
File an Insurance Claim for Lost Mail
If a package was shipped using a USPS shipping method that offers insurance, and insurance was purchased, you may be eligible to receive an insurance payout for your lost parcel. If mail was sent via Priority Mail Express or included COD services, an insurance claim may be filed regardless of whether or not insurance was explicitly purchased. An insurance claim should be made as soon as a package is verified to be lost, and may be made to later than 60 days after the mailing date. Full regulations regarding insurance claims may be found on the USPS website; 609 Filing Indemnity Claims for Loss or Damage.
In general, in order to file a domestic insurance claim for lost or damaged mail, you'll need to provide the following:
A Tracking Number or Label Number
Evidence of Insurance Purchased, such as the original mailing receipt or a printed electronic online label
Proof of Value, such as a sales receipt, paid invoice, statement of value, credit card billing statement, or printout of online transaction
Contact the Police About Mail Theft
It's never good to jump to conclusions, but if you have reason to believe that someone stole your mail, it may be a good idea to report them to your local police. Mail theft is a felony. If you have any suspects, provide their names and relevant information to identify them. If you report that your mail has been stolen, you must be willing to prove your allegations. Failure to receive your mail may not necessarily mean that it has been stolen.
No matter the precautions you take before sending out a package or the steps you take once a parcel is misplaced, there is no guarantee that you can recover your lost mail. However, instances of lost mail are rare, and with the proper preparation, you can mitigate and reduce this small risk even further.