Certified Mail Cost | [Full] Guide + Tips Inside!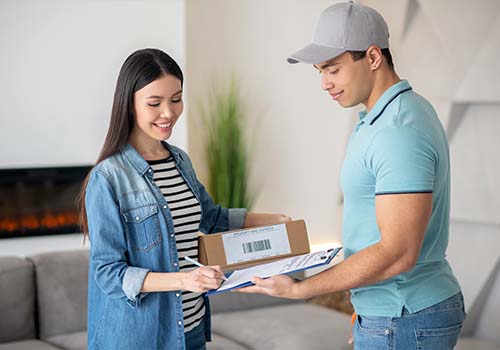 Suppose you have a letter that you need to mail and make absolutely certain that it gets delivered. Certified mail has been around for quite some time, and that is exactly what this mail service will accomplish. You will be provided with delivery confirmation of your mail item so that you are sure it is received by the intended recipient. So, just how much will this service cost you? Surprisingly, it is not very expensive. Keep reading and we will tell you everything that you need to know about certified mail including how it works and how much it costs.
What Is USPS Certified Mail?
Certified mail was first introduced by the United States Postal Service in 1955. People needed a way to ensure that certain pieces of mail were delivered, and certified mail was the answer. This type of mail was generally used for important documents like court documents or business documents where proof of delivery was required. This is a form of restricted delivery that allows the post office to deliver the mail only to the addressee or their authorized agent. The service is still mostly used for those purposes, although a few things about the service are different today.
Certified mail is a service that can be added to almost any mail class. For instance, you can add certified service onto First Class mail, Priority Mail, Priority Mail Express, and others. Many people wonder how to send certified mail, and it is not difficult. When you send certified mail, you will attach a certified mail label, or green card, onto it. This alerts the postal service that the item is a certified letter and that it requires special treatment upon delivery. In addition to the special label, you will also need to attach a return receipt. This receipt is returned to the sender with the recipient's signature on it. This serves as proof that the letter was delivered to the correct person.
For many years, the return receipt was a physical piece of paper that was returned to the sender. While that is still an option, most receipts today are sent electronically. This option is cheaper and faster. As soon as your package or letter is delivered, then you can use the USPS tracking capability to see an electronic version of the signature from the return receipt. Many people ask, "What is a certified letter?" It is simply a letter that utilizes the certified mail service to provide proof of delivery.
USPS Certified Mail Cost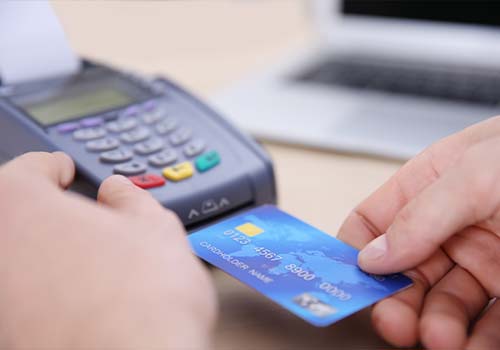 So, how much is a certified letter? There are a few different pieces to the cost of certified mail service. First, you will need to pay the regular postage associated with your mail piece. For instance, if you are sending a regular first-class letter, then you will need a regular stamp to start with. You can use the USPS Postage Calculator to determine how much that will be. Once the postage on the item is paid, then you will need to add the certified mail fee. The certified mail rates are currently $3.75 in 2021.
Once you have paid the postage for your item and the certified mail fee, then you will also need to pay the return receipt fee. The amount of that depends on whether you opt for a paper or electronic receipt. The fee for the paper version is more expensive because it requires more work and must be returned through the mail. The fee for the paper mail receipt is $3.05. The cost of the electronic delivery confirmation is only $1.85.
Once you start to add up these fees, you can see that you can still send a certified letter without incurring a huge expense. For a basic certified letter with an electronic return receipt, it will only cost you about $6. This includes both first-class postage and certified mail fees. If you choose a higher priority mail service, then the postage associated with the mailing will be more. However, the fees for certified mail and a return receipt will remain the same. Remember that you will automatically receive a tracking number with this service and the barcode will be attached to the item, so there is no additional charge for USPS tracking in this case. If you need to add extra services like proof of mailing, then there will be additional fees added.
Delivery Times With Certified Mail
So, how long does it take certified mail to be delivered? In most cases, it follows the same rules as the underlying mail service that is used to send the item. For example, if you send certified mail using regular first-class service, then you can expect that your item will be delivered within 1 to 7 business days. The exact timing depends on the distance that the item is traveling. Remember that first-class service is not guaranteed. So, it is possible that you could experience shipping times longer than the specified timeframe.
If you send your item using Priority mail, then it should be delivered within 1 to 3 business days. Lastly, Priority Mail Express items will be delivered within 1 to 2 business days. This is a guaranteed service, and you might be eligible for a partial refund of your postage costs if the item is not delivered on time. Remember that if you opt for a paper return receipt with this delivery service, it might still take a few days to get it back. However, with an electronic receipt, you should have access to it within a few minutes of the delivery through USPS.com.
Benefits Of USPS Certified Mail
So, why does the U.S. Postal Service offer certified mail and what are the benefits? Like we have previously discussed, the biggest benefit of the service is proof of delivery. Even if the item is not delivered, the USPS will still provide you with a record of the delivery attempt. Some people might refuse certified mail because they are afraid of what it contains – court documents, for example. However, even if the person refuses to accept the mail, you can still show that the person was presented with the mail and they refused it. This can be important delivery information if needed in the future.
If you need an extra layer of security for your mail items, then you might consider registered mail. It basically takes certified mail an extra step. Registered mail still provides the same proof of delivery either through a paper receipt or electronic verification. However, registered mail is never left unattended, and it preserves a chain of custody throughout the entire mail process. It is also insured for up to $50,000 and is locked in a safe or sealed container while inside the shipping facilities. This type of mail is generally used for extremely important documents containing sensitive information. If you wish to utilize either of these services, you will need to decide that at the time of mailing. It cannot be added later.
The Bottom Line
Certified mail is a fairly inexpensive way to ensure that delivery of your item occurs. Even if delivery does not occur, you will be able to show that the delivery was attempted to the intended recipient. You will still need to pay for regular postage for your item plus the certified mail fee and return receipt fee. When you get the certified mail receipt back, then you can be certain that the recipient has the item. While UPS and FedEx might offer similar services, they are much more expensive. USPS offers certified mail service at a flat rate of $3.75 plus the corresponding return receipt fee.
Frequently Asked Questions
How many times can you use USPS Certified Mail?
You can use USPS certified mail as many times as you need. There is no limit to the amount of mail that you can send through this service. If you frequently mail letters or packages that require proof of delivery, then you can use this service over and over again. In that case, it might be wise to purchase a postage meter so that you can get the metered rate for postage. This could save you a decent amount of money on postage if you mail a high volume of items.
Is certified mail worth it?
If you need proof that a letter or package was delivered, then certified mail is absolutely worth it. The fee for this service is not very high, so it is definitely worth the added peace of mind that comes with the delivery confirmation. In some cases, you might be required to send certain types of mail using certified mail. The small fee for this service is definitely worth the cost in those cases.
Are certified mail and registered mail the same thing?
No, certified mail and registered mail are two different types of service. Registered mail includes all the same features of certified mail plus a few more. In addition to proof of delivery, you will also receive additional insurance and security with registered mail. Registered mail preserves the chain of custody as the item travels, and it is never left unattended without being locked inside a safe or sealed container. This service is usually reserved for extremely important documents, and it comes with a much higher price tag.
Did certified mail postage rates increase in 2021?
Yes, certified mail rates increased in 2021. They went from $3.60 to $3.75. In addition, return receipt fees also increased. The electronic return receipt fee went from $1.75 to $1.85 and the paper version increased from $2.85 to $3.05. USPS postage rates have been on the rise lately as well as USPS prices for other services.