[vc_row][vc_column][vc_column_text]
Using USPS for a Direct Mail Marketing Campaign: A Guide for Business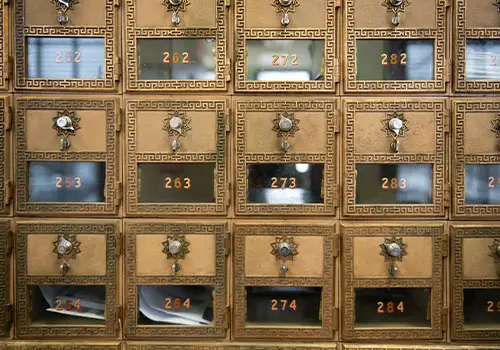 Despite what you may have heard, direct mail marketing is far from over.
You're ready to try it out for your business — but you're not quite sure how you should start.
You also want to get a better understanding of what makes direct mail advertising so effective.
In this post, we'll tell you everything you need to know about understanding your postage price, how to find a post office near you, and why you should consider direct mail marketing in the first place.
Make this the year you take your marketing efforts to new heights through the use of direct mail.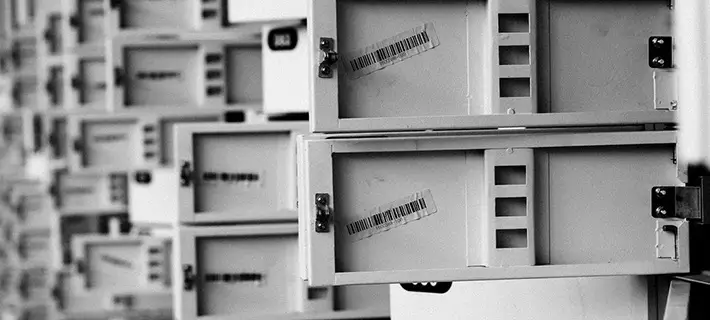 The Benefits of Direct Mail Advertising
First, let's speak about the benefits of direct mail.
Remember that, while digital marketing is important and effective, direct mail marketing shouldn't be ignored.
In many cases, direct mail marketing is actually more effective than digital marketing. Case in point?
This study found that, while consumers only open up about 20-30% of their emails, they open around 80-90% of direct mail. Additionally, that same study showed that direct mail campaigns have an ROI of anywhere between 18-20% and that those returns can be as high as 1,300% on the initial investment.
So, what are the other things USPS direct mail has to offer?
Read on to find out.
A Variety of Marketing Options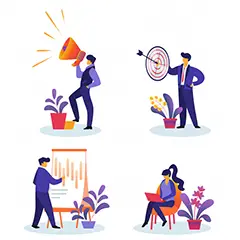 Perhaps one of the best things about direct mail advertising through USPS is that marketers can use a variety of different materials to reach consumers.
For example, you could send an entire product or service catalog out to consumers, or you could simply send a postcard with a few lines. You can send out brochures, personalized letters, coupons, or even an introductory letter when you first open your doors for business.
You can also use direct mail to reinforce your digital marketing efforts, which is an excellent way to increase your conversions and win over more customers.
Direct mail works for numerous phases of marketing, as well.
If you're in the "raising awareness" phase, you could send out a flyer with your location and hours on it. If you want to capture leads, you could mail out small promotional products or send out brochures on a specific product. If you want to get people in your stores ASAP, mail them a buy one, get one free offer or tell them you're doing a free gift with purchase event.
In short?
The possibilities are endless.
Connect With Your Neighborhood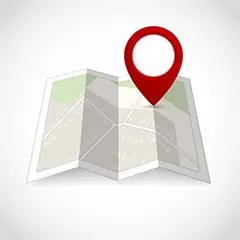 One of the best ways that USPS can help you create an effective and efficient mass mailing service?
Through programs like Every Door Direct Mail (EDDM®.)
Especially as a smaller or newer business, we know you do everything you can to connect with your local market. Through the EDDM program, you can actually choose which neighborhoods you'd like for your next mailing campaign to target.
Then, you create your mailpiece, choose your drop off date, and a postal worker will deliver your mailing to all the addresses on their route. This means you don't have to waste time writing out their addresses and names.
You'll also be able to save on postage rates and send a wide variety of mailer types out to customers. This page on the USPS website gives you a step-by-step guide on everything you need to know about the EDDM program.
It Offers Measurable Results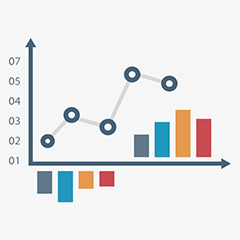 Perhaps one of the biggest misconceptions about using a mass mailing service is that you won't be able to get measurable results.
Especially given today's technology, this couldn't be further from the truth.
There are countless ways to figure out how effective your campaign is. First of all, you should include a customized URL or even a specific promotion code that customers can use on your site or in-store.
In some cases, you may even decide to attach a unique phone number that customers can call in response to a mailer.
This way, you'll be able to clearly see just how many sales are a direct response to your mailer.
You can also take a wider look at your overall selling trends.
Notice an increase in business a few weeks after sending out a mailer? If so, then you'll know that it worked. Use your historical sales data to determine your "average" revenue, and then compare it to how much you made after you sent out the mailer.
It's A Cost-Effective Form of Marketing
We know that you're always on the lookout for ways to save money on your overall marketing budget.
Direct mail can certainly help you to do just that. While direct mail campaigns usually only cost between 10 cents and 10 dollars per customer?
Email marketing can easily cost you as much as $1,000 and up per month.
Direct Mail Marketing Tips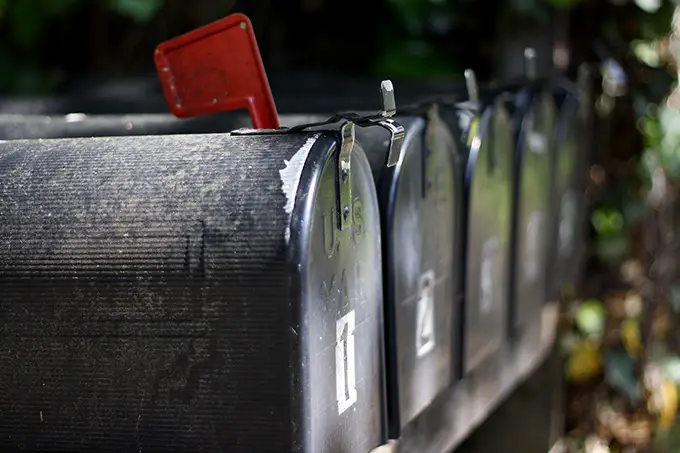 Now that you know more about the benefits of direct mail marketing, let's move onto how you can optimize your direct mail campaigns.
In this section, we'll discuss the basic rules of sending out marketing mail from USPS, as well as how you can find the post office closest to your location.
We'll also help you understand how to calculate the number of stamps you'll need to use. We promise — it's not nearly as complicated as you think.
The Basic USPS Marketing Mail Rules
First of all, we suggest that you use the USPS Marketing Mail program (formerly known as simply "Standard Mail") for your next campaign.
You can send out newsletters, catalogs, flyers, lighter parcels, and other forms of direct mail advertising through USPS Marketing Mail.
Remember that there are separate prices for parcels, letters, and larger envelopes.
You also have a minimum weight of one ounce, and a maximum weight of 16 ounces. You'll need to have a minimum mailer quality of about 200 pieces or 50 pounds of marketing mail.
Finding Convenient Post Office Locations
We know that it can sometimes be a challenge to find post offices in your area the old-fashioned way.
And even if you do manage to stumble across a nearby post office, how will you know if they offer the services you need? What about their operating hours? Most of all, how can you evaluate the experiences of past customers at a specific post office location?
Use a state-by-state post office directory to help you find out everything you need to know about nearby post office locations. Within your state, you can then narrow your post office locations down to the city or zip code.
If you use our post office location directory, you'll even have access to a map that shows you exactly how to get to the post office.
You'll also get information on last collection time, retail hours, bulk mail hours, and more.
Tracking Your Packages
If you've sent out product samples or parcels to your target market through USPS, make sure you understand the best way to track your packages.
You'll be given a USPS tracking number that allows you to see the location of your package in real time.
All you need to do is enter that tracking information into our online tracking tool, and you'll get the information you need.
Figuring Out How Much Your Postage Costs
We know that determining how much it will cost you to send out a promotional mailer through USPS direct mail can sometimes be a bit of a challenge.
The fastest way to get an estimate is by using the postage price calculator on the USPS website. You just enter in the mailer's dimensions, your zip code, the date and time you want to send out the mailing, and what exactly you're planning on mailing.
Then, you can get a rough estimate of your postage cost.
Remember that the size of your envelope also plays a part in how much your postage will cost.
Check out this page on our site for an even more specific run-down of your potential postal costs.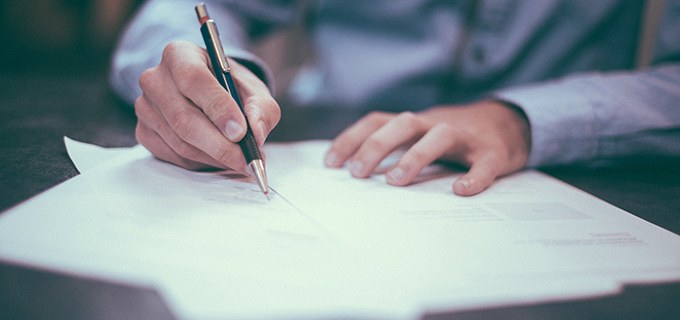 Ready to Give Direct Mail Marketing a Try?
We hope that this post has helped you to understand not only the benefits of direct mail marketing but also how to do is the right way.
Remember that incorporating new direct mail marketing trends, like QR codes and even personalized mailers, are an awesome way to increase your impact on your market.
Looking for more information about the post offices in your area? Want to understand the things you can and cannot mail? Need information on whether or not your post office is open today?
No matter what you need to know about mailers and the USPS, we've got you covered.
Use our database to find the most convenient location for you, and start increasing your revenue through direct mail marketing.
[/vc_column_text][/vc_column][/vc_row]